Thomas M. Farrell, IV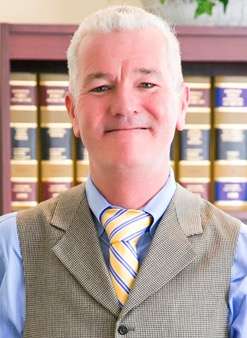 Thomas M. Farrell, IV is the founder and principal attorney at Farrell Disability Law, a Jacksonville law firm helping clients throughout Florida and southern Georgia obtain benefits under a disability insurance policy or from the Social Security Administration. His practice includes ERISA and non-ERISA plans, state disability retirement, and coverage disputes involving life insurance and accidental death and dismemberment (AD&D) policies.
Thomas Farrell has been recognized as a leader in his profession in numerous ways. He was chosen as a Florida Super Lawyer in 2015 – 2023 by SuperLawyer magazine, and was selected to the Martindale Hubbell Bar Register of Preeminent Lawyer in 2014 and 2015. Mr. Farrell is also rated AV Preeminent by Martindale Hubbell and was named a Top Rated Labor and Employment Lawyer in 2013 by American Lawyer Media and Martindale Hubbell. Additionally, Mr. Farrell was designated as a Top Lawyer in Florida by The Legal Network in January 2014 and was selected among Jacksonville's Top Lawyer in 904 Magazine in October 2012. His Avvo rating is 10.0/Superb.

Mr. Farrell is a 1989 graduate of the University of Florida, where he earned his Bachelor of Science degree in Journalism, graduating magna cum laude and earning the distinction of Top Journalism/Magazine Graduate from the College of Journalism and Communications. He earned his juris doctor law degree from the University of Florida College of Law in 1992.
Mr. Farrell is committed to the advancement of the legal profession and has been active in a number of local, state and national organizations. He is the author of numerous publications and has a long history as lecturer and speaker to lawyer and the public on topics including disability insurance, social security ALJ hearings, ethics, disability hearings and appeals, mental impairment claims, fibromyalgia, ERISA and workers' compensation. He can be reached at 888-895-4737.
Education:
J.D., University of Florida College of Law (1992)
B.S., magna cum laude, University of Florida (1989)
Admissions:
Florida State Courts (1993)
United States District Court, Middle District of Florida (1993)
Eleventh Circuit Court of Appeal (1993; 2006)
United States District Court, Northern District of Florida (2008)
Professional Associations/Memberships:
National Organization of Social Security Claimant's Representatives (2010 – present)
Jacksonville Bar Social Security Disability Law Section (2010 – present)
Jacksonville Federal Bar Association (2009 – present)
Catholic Lawyer's Guild (2009 – present)
Jacksonville Bar Small Firm Section (2007 – present)
Jacksonville Bar Personal Injury Section (2007)
The Florida Bar (1993 – present)
Jacksonville Bar Association (Member, 1996 – present; Chairman, Social Security Disability Section, 2011 – 2014)Judicial Circuit Unlicensed Practice of Law Committee (2014 – present)
Prior Affiliations:
Academy of Florida Trial Lawyer (1993-2005)
Inns of Court (1995)
Brevard County Young Lawyer Association (Secretary, 1995)
Florida Bar Fourth Judicial Circuit Grievance Committee 4B (Member, 2008-2011; Chairman, 2009-2011)
Florida Workers' Advocates (Board of Directors, 1998-2006; Vice President, 2005-2006; Secretary, 2004-2005; Treasurer, 2003-2004; Editor of "Frontline" Newsletter, 1999-2006;
Chair, Newsletter Committee, 2000-2006; Legislative Committee, 1999-2006; Campaign Fundraising Committee – Jacksonville, 2000-2006;
Membership Committee, 1998-2006; Project Chairman, 1998-2006; Project Chairman, 1998 Compendium of Orders)