How Self-Employed People Can Protect Against Long-Term Disabilities In Florida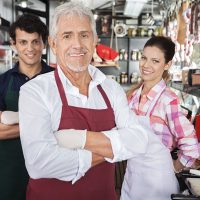 Long-term disabilities in Florida can happen to anyone. Regardless of your age, your occupation, or your prior health, you could find yourself facing a condition that impacts your ability to work and provide for yourself financially. Long-term disability insurance provided by employers is a lifeline in this situation, but what do you do if you are self-employed? Our Florida long-term disability attorney offers some practical suggestions.
Determining Whether You Need Long-Term Disability Insurance 
Long-term disability (LTD) insurance helps offset lost wages when an injury, illness, or chronic health condition prevents you from working for a year or longer. It generally supplements up to a third of your prior earnings for an extended period, based on the terms of your policy. LTD insurance is often available through employers but if you are self-employed, consider purchasing a policy through a private insurer.
A March 2022 article by Small Biz Trends provides a list of some of the top insurance companies offering LTD policies to self-employed individuals. In determining whether you need long-term disability coverage, consider the following:
According to the Centers for Disease Control and Prevention (CDC), there are currently 61 million people living with some type of disability.
According to the Social Security Administration (SSA), roughly one out of every four 20-year-olds will become disabled before reaching retirement age.
Your chances of becoming disabled increase if you have any type of chronic health condition, such as diabetes, heart disease, or respiratory ailments.
Smoking, overindulging in alcohol, overeating, and leading a sedentary lifestyle all increase your risks of eventually becoming disabled.
Protecting Yourself Against Long-Term Disabilities
Leading a healthy lifestyle and putting a private insurance policy in place are ways self-employed people can help protect themselves against long-term disabilities. Other actions you can take which will help include:
Visit your doctor regularly, follow their instructions regarding the management of chronic conditions, and report any new symptoms immediately.
Take precautions when engaging in sports and recreational activities, such as wearing the proper safety equipment.
Check your workspace to ensure you are not putting yourself at higher risk for overuse, repetitive stress, or other common job-related injuries.
Make sure you are paying into Social Security and check to see you are eligible for Social Security disability benefits.
Establish a special savings account, which can help protect you if you are unable to work and while you apply for benefits.
Request A Consultation With Our Florida Long-Term Disability Attorney 
Applying for and getting approved for long-term disability benefits is always challenging. This is especially true when it comes to people who are self-employed. Even with Social Security disability or private LTD policies, you could find yourself facing denied or delayed claims.
To ensure you are protected, reach out to Farrell Disability Law. You can count on us to provide the trusted legal guidance and practical help you need. Give us a call or contact our Jacksonville long-term disability attorney online and request a consultation today.