Is Long-Term Disability Insurance Worth Paying For?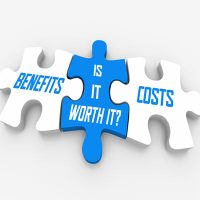 Long-term disabilities are a fact of life for many people. When serious injuries or chronic health conditions prevent you from working, they can help offset lost income, allowing you to continue providing for yourself and your loved ones. Long-term disability insurance is available through many private insurers. Our Orlando long-term disability lawyer explains more about these policies and other options that may be available.
When Long-Term Disabilities Prevent You From Working
According to the U.S. Department of Labor, roughly 25 percent of all employees suffer some type of long-term disability that could eventually prevent them from working or performing certain tasks required on the job. Common types of conditions that may qualify you for long-term disability benefits include:
Broken bones;
Back and neck injuries;
Head injuries;
Injuries to joints, muscles, or other soft tissues;
Arthritis;
Degenerative disc disease;
Diabetes;
Heart disease;
Epilepsy;
Cancer;
Autoimmune diseases, such as Fibromyalgia;
Long COVID;
Nervous system disorders;
Neurological problems;
Mental health issues;
Drug or alcohol addiction.
When these prevent you from working for a year or longer, long-term disability insurance benefits can help to supplement losses in wages. Available through most major insurance providers, these can reimburse up to two-thirds of your prior income. Payout amounts and coverage periods are determined by the specific type of policy you purchase.
Should I Purchase Long-Term Disability Insurance?
As with any type of insurance, paying for long-term disability policies can get expensive. However, considering the general risks and any specific health conditions you have, it may be worth the investment. If you cannot work for a year or longer, it provides a safety net. However, prior to investing in this type of policy, you may want to investigate other options available.
You may already be entitled to long-term disability (LTD) benefits through the following:
Employer-provided LTD coverage: Many employers include long-term disability coverage as part of your overall compensation package. Check with human resources before purchasing a private policy. Under the Employee Retirement Income Security Act of 1974, your employer must provide copies of all policy-related documents, free of charge and at your request.
Social Security disability benefits: Social Security taxes are deducted automatically from your paycheck. Provided you have a qualifying condition and have earned enough work credits, you may be entitled to disability benefits through the Social Security Administration (SSA).
Questions About Benefits or Filing A Claim? Contact Our Florida Long-Term Disability Lawyer
Long-term disability benefits can provide a safety net in the event you are unable to work for a year or longer. These may be available through privately purchased long-term disability insurance policies, employer-provided coverage, or the Social Security Administration.
Unfortunately, even with protection in place, obtaining the total amount you are entitled to often proves challenging. At Farrell Disability Law, we are here to help. Our experienced Florida long-term disability lawyer can answer your questions about coverage and guides you through the complex process of filing a claim. Contact us and request a consultation in our Orlando or Jacksonville office today.
Sources:
dol.gov/agencies/odep/research-evaluation/statistics
dol.gov/general/topic/retirement/erisa
ssa.gov/benefits/disability/