Checklist Of Documents Needed When Applying For Social Security Disability In Florida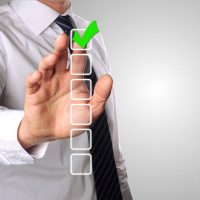 If you suffer a long-term disability, you may be entitled to benefits through the Social Security Administration (SSA). Social Security disability insurance (SSDI) is based on your employment history and wages and can help offset lost income in the event you are unable to work for a year or longer. However, applying for these benefits is challenging and many claims end up being denied or delayed. Our Orlando Social Security disability lawyer provides a checklist of documents needed with your application, which can help improve your chances of getting your claim approved.
Social Security Disability Document Checklist 
According to statistics from the Centers for Disease Control and Prevention (CDC), roughly one out of every four adults in the United States suffers from some type of long-term disability. Unfortunately, these can quickly progress to the point where you are unable to work.
In some cases, your employer may provide long-term disability (LTD) insurance, which can help offset your income. Even with this type of policy in place, and particularly in cases where LTD insurance benefits are unavailable, you may be eligible for Social Security disability benefits.
These are available through the Social Security Administration, but nearly two-thirds of all applications end up being denied. Lack of proper documentation is a common cause. To prevent this from happening, follow this checklist:
Personal identifying documents: Submit a certified copy of your U.S. birth certificate. If you were born in another country, submit this proof as well as U.S. citizenship documents.
Proof of military service: Even if your service was brief and you are not entitled to military benefits, you need to submit proof of service.
Proof of recent work history. Social Security disability benefits are based on work history and wages. Submit copies of prior year W-2 forms or prior filed tax returns, if self-employed.
Adult disability report. This form is available through the SSA and provides more in-depth information about you, your work history, and the reasons you are applying for disability benefits.
Copies of medical records and receipts. You cannot be too thorough in documenting your medical condition or the impact it has on your life. In addition to an adult disability report, submit copies of medical records, statements from your doctor, test results, and receipts for out-of-pocket costs.
Proof of other types of compensation. Depending on how your disability happened, you may be entitled to other types of compensation. Submit proof of workers' compensation claims, personal injury lawsuit settlements, and short-term disability benefits received.
Request A Consultation Today With Our Florida Social Security Disability Lawyer
Farrell Disability Law helps clients file for Social Security disability benefits and appeal denied claims. We fight to get you the total amount you are entitled to, in the quickest amount of time possible. To request a consultation with our Orlando or Jacksonville Social Security disability lawyer, reach out and call or contact our office online today.
Sources:
cdc.gov/media/releases/2018/p0816-disability.html
ssa.gov/benefits/disability/
ssa.gov/forms/ssa-3368-bk.pdf