Falls – A Leading Cause of Long-Term Disabilities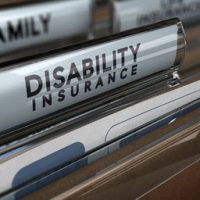 The changing seasons present a perfect opportunity to talk about fall risks. Aside from the obvious pun, these types of accidents are more likely to occur in the fall due to inclement weather and increased darkness. Unfortunately, even a seemingly minor slip and fall could leave you suffering long-term disabilities (LTD). It is important to be aware of the dangers and your rights in obtaining LTD benefits.
Be Aware Of Your Fall Risks
Falls are one of the most common types of accidents. According to the World Health Organization, they are the second leading cause of unintentional injury deaths, claiming the lives of nearly 650 000 people each year. For every one of these deaths, falls leave at least four other people with long-term disabilities.
Slip and fall accidents can occur at work, at home, or in any public place. They are common in grocery stores, retail establishments, restaurants, and at resorts, as well as in office buildings and hospitals. Conditions that make falls more likely to happen include:
Wet, rainy weather conditions;
Slick floors due to spills or condensation;
Torn carpeting or loose flooring tiles;
Uneven sidewalks and lack of proper landscaping;
Cluttered aisles and walkways;
Lack of proper lighting;
Lack of guardrails on stairs or at heights.
When Falls Result In Long-Term Disabilities
When even a minor slip and fall accident happens, it can have long-term impacts on your health. The Centers for Disease Control and Prevention (CDC) reports that falls are the most common cause of traumatic brain injuries (TBI), which can leave you with permanent disabilities. Other common types of slip and fall injuries include:
Back and neck injuries, such as fractured vertebrae and herniated discs;
Broken bones and dislocated or shattered joints;
Muscle and tendon sprains, strains, or tears and other soft tissue injuries;
Spinal cord injuries, resulting in partial or complete paralysis.
When any of the above or other types of fall injuries keep you from working, you may be entitled to long-term disability (LTD) benefits. In many cases, these may be available through your employer. The first step in filing a claim is to review the type and amount of coverage you have in place.
Under the Employee Retirement Income Security Act of 1974 (ERISA), a federal law that sets minimum standards for employer-provided benefits, you have the right to request a copy of all policy documents, free of charge. Review these carefully, continue to visit your doctor regularly, and follow all their recommendations regarding follow-up treatments and activity restrictions. Keep a file containing all medical records and receipts related to your fall injury and keep a journal regarding the ways in which it impacts your life.
Contact Us Today for Help
Filing for LTD benefits is often a challenge and many claims end up being denied or delayed. To help ensure you get the benefits you are entitled to, reach out to Farrell Disability Law today. To request a consultation in our office, call or contact our Orlando Social Security disability attorney online.
https://www.mydisabilitylaw.com/common-causes-of-long-term-disability-among-young-adults/