Qualifying For Long-Term Disability With HIV/AIDS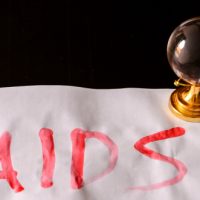 Being diagnosed with HIV/AIDS will never be insignificant, but with the drugs available today, this diagnosis is not the automatic death sentence it once was. However, it is still a serious condition that can eventually lead to disability. For those with an employer-sponsored or private long-term disability policy, once HIV/AIDS progresses to a debilitating stage, it will become necessary to file a claim for benefits. However, the unfortunate reality is many companies will do everything they can to deny these claims and refuse to pay any portion of lost income this coverage is supposed to replace. In fact, insurance companies offering long-term disability may deny policies to gay men taking a drug to block the transmission of HIV/AIDS in case of exposure. Policies are likely to be approved if this regimen is discontinued, but then these policyholders face the difficulties of qualifying as disabled if HIV/AIDS is later contracted. Working with an experienced disability insurance attorney is essential with these types of claims, and a discussion of how insurance companies justify denials, as well as how to prove a disability with HIV/AIDS, will follow below.
Common Bases for Denial of Coverage
First and foremost, HIV/AIDS is a progressive condition that will lessen a person's ability to function over time. Thus, a sufferer may work for years before the autoimmune condition breaks down his/her ability to work. However, insurance companies will use an extended work history to argue that nothing has changed, and working should still be possible. The specific bases for denying coverage to HIV/AIDS are that the disability is excluded as a preexisting condition or benefits are limited under the subjective limitation clause. Subjective limitation clauses are exclusion provisions included to deny or limit benefits for conditions that involve many self-reported symptoms due to a lack of adequate diagnostic measures. HIV/AIDS often involve reports of severe pain, fatigue and diarrhea, which are subjective and give insurance companies ammunition to deny disability claims. While these issues do present obstacles to approval, approval can nevertheless happen with the proper documentation that shows a claimant is no longer able to perform the material duties of his/her job.
Proving Disability
To present a strong disability claim for HIV/AIDS, records from treating physicians, information from the employer, and impressions from the claimant are all needed. Specifically, medical records need to show the claimant's medical history, clinical test results, and lab reports (objective data), and an opinion from the treating physician discussing his/her symptoms and concluding there is a disability. If a physician will not make a medical finding of disability, an individual is best served to find another doctor that will listen and fully take his/her limitations into account. Additionally, information from various third parties, including the claimants' employer and supervisor, will be sought to ascertain the applicable job duties, why the person stopped working, and the impressions of coworkers about the claimant's limitations as the condition progressed. A vocational expert will also be consulted to assess the claimant's ability to perform necessary job duties. Finally, the claimant him/herself will need to document how symptoms affect his/her ability to do his/her job, and keep a symptom diary to notate how symptoms impact his/her daily life over time, another method of showing how limitations developed/worsened.
Speak with a Disability Insurance Attorney
If you have a long-term disability policy and can no longer work due to a debilitating condition, do not accept a denial from the insurance company as the last word on the matter. You paid regular premiums to access these benefits, and you deserve to get paid. The Jacksonville team at Farrell Disability Law understands your frustration, and know how to effectively advocate to get a claim approved. Contact us for a free consultation.
Resource:
nytimes.com/2018/02/12/health/truvada-hiv-insurance.html