Support For People With Long-Term Disabilities In Florida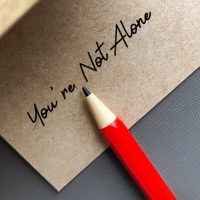 Long-term disabilities impact not only your physical health, but your mental, social, and financial well-being as well. If you suffer from a condition that prevents you from working for a year or longer, it is important to know that help is available. Our Jacksonville long-term disability lawyer highlights some of the options available for Florida residents.
Financial Help In Florida If You Suffer Long-Term Disabilities 
In dealing with long-term disabilities, it is important to be aware that you are not alone. The Centers for Disease Control and Prevention (CDC) reports that roughly one out of every four Florida residents deals with some type of physical or mental condition that impacts their ability to work or perform otherwise simple tasks others take for granted.
If you are facing this type of difficult situation, one of your biggest concerns is likely to be providing for yourself financially. There are several options that can help in meeting your monthly costs:
Long-term disability (LTD) insurance: Long-term disability benefits may be available through your employer. Under the Employee Retirement Income Security Act of 1974 (ERISA), they are required to provide copies of all policy-related documents, free of charge and at your request.
Social Security disability insurance (SSDI): You may also be entitled to disability benefits through the Social Security Administration (SSA), provided you have a qualifying condition and have earned the required work credits.
Medicaid or Medicare: Medical expenses associated with your condition can quickly deplete your finances. In some cases, Medicaid or Medicare may help offset these costs.
In addition to doctor visits, Medicaid and Medicare may also pay for home caregivers, visiting nurses, meal delivery programs, and other support services you require. You may also be entitled to financial help through other federal programs, such as the U.S. Department of Housing and Urban Development (HUD).
Other Types of Support For People With Long-Term Disabilities
Long-term disabilities can take a heavy toll on your mental health while isolating you from family and friends. Fortunately, the internet provides a wealth of free resources right at your fingertips. On social media, there are different support groups targeted toward specific conditions. There are also numerous websites offering information, advice, and referrals.
Locally, the Florida Department of Health provides different community-based programs to address some of the mental and social challenges people with long-term disabilities often face. These include:
Ride-sharing and other transport services;
Community centers, offering various activities and trips;
Helplines, which offer a listening ear and service in non-emergency situations;
Rehabilitative programs, which can help in adapting to the situation and learning new skills.
Our Florida Long-Term Disability Lawyer Is Here To Assist You
If you suffer from a long-term disability, help is available. At Farrell Disability Law, we provide caring support and the professional legal representation you need in obtaining disability benefits and other support services you are entitled to. To request a consultation with our Florida long-term disability lawyer, reach out and contact our Orlando or Jacksonville office today.
Sources:
cdc.gov/ncbddd/disabilityandhealth/impacts/florida.html
dol.gov/general/topic/retirement/erisa#:~:text=The%20Employee%20Retirement%20Income%20Security,for%20individuals%20in%20these%20plans.
ssa.gov/benefits/disability/
hud.gov/states/florida/renting
floridahealth.gov/programs-and-services/people-with-disabilities/disability-and-health-program/index.html