The Challenges of Long-Term Disability Claims for those with Parkinson's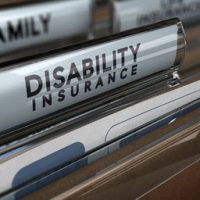 Most everyone with a Long-Term Disability (LTD) Insurance Policy understands that its intention is to provide financial support when the policyholder becomes unable to work as a result of a disability. However, to ensure that each claim for benefits is viable, LTD insurance companies examine each claim very thoroughly. This can be a source of frustration for the policyholders, as they typically believe that, since they paid into the policy, they should be able to receive a payout when a claim is made, and feel the insurance company is treating them as if they were trying to pull a fast one. Retaining the services of an attorney experienced in disability benefits can help alleviate some of this stress. One condition that can be particularly difficult to gain disability approval for is Parkinson' Disease (PD). PD is notoriously difficult to diagnosis, giving insurance companies a lot of reason to deny benefits, despite the known debilitating effects of this disease.  A discussion of PD, in general, and challenges faced by LTD claimants, will follow below.
What is Parkinson's Disease?
PD is a neurodegenerative disorder that affects predominantly dopamine-producing neurons, causing cell death in a specific area of the brain called substantia nigra. Primarily affecting the motor system, symptoms of PD generally develop slowly over years. Further, the progression of symptoms varies from one person to another due to the diversity of the disease. People with PD may experience one or more of the following:
Tremors, mainly at rest;
Bradykinesia (slowness of movement);
Limb rigidity; and
Gait and balance problems.
The cause of PD is generally unknown, but is believed to involve both genetic and environmental factors. As an example, there is an increased risk in people exposed to certain pesticides and among those who have had head injuries, while there is a reduced risk in tobacco smokers and those who drink coffee or tea.
Treatment of Parkinson's Disease by LTD Insurers
As LTD insurance companies understand that symptoms of PD can vary drastically between individuals, a simple diagnosis is usually insufficient to succeed in an LTD claim. Rather, the insurance company will analyze each individual on a case-by-case basis, looking at the following factors:
Motor Function, and especially how motor deficits impact a claimant's ability to work. That is, the insurance company will analyze a claimant's ability to walk, stand, and remain balanced, as well as muscular rigidity.
Mental Function. For this factor, the insurance company will analyze the claimant's ability to stay organized, to communicate, to handle tasks, and any memory issues.
With regard to this factor, the insurance company will not merely look at whether the claimant is tired, but also how the fatigue affects a claimant from working, such as the ability to handle both the sustained demands of his/her job, as well as the cognitive demands.
Non-Motor Physical Symptoms. Finally, the insurance company may also look at non-motor related physical symptoms that PD may affect, such as vision, nausea, incontinence, and sleep deprivation.
An experienced disability attorney can help claimant create a strong body of support for a disability claim, and should be consulted on the best way to proceed in these cases to avoid delays and potential loss of benefits.
Get Help
If you, or someone you love, are considering filing for LTD benefits, based on a diagnosis of PD, contact a disability benefits attorney as soon as possible. Submitting a thorough and accurate claim for LTD benefits with the help of an experienced disability benefits attorney is essential to approval. The legal team at Farrell Disability Law has the experience with LTD claims and will work to get you the benefits you deserve as soon as possible. Contact our Jacksonville office today.