The Five-Step Functional Process Used In Approving Social Security Disability Benefits In Florida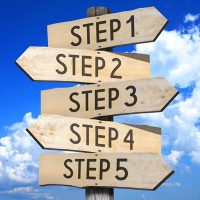 Social Security disability benefits help offset lost income if you are unable to work. Many people who suffer from disabilities wonder just how severe their condition has to be before they can get approved. Our Jacksonville Social Security disability lawyer explains the five-step functional process the Social Security uses in determining eligibility.
Determining Whether Impacts On Functional Abilities Qualifies You For Disability Benefits
Benefits available through the Social Security Administration (SSA) can help to offset lost income in the event you suffer a disabling physical, mental, or cognitive condition that prevents you from working for a year or longer. You may be entitled to these benefits provided you worked for an employer who deducted Social Security taxes from your paycheck, have been recently employed, and earned the required 40 work credits.
In evaluating your application, the SSA will look closely at functional abilities. The National Institutes of Health (NIH) outlines the five-step process used in making a determination of whether functional impacts qualify you for long-term disability benefits:
Whether you are currently engaged in Substantial Gainful Activity (SGA).
Substantial gainful activity refers to your current level of disability and how it impacts your income. Provided your condition prevents you from earning more than $1,470 per month or $2,460 if you are legally blind (the limits for 2023), you may be entitled to benefits.
Whether there is medical evidence that you suffer a significant condition.
Medical records play an important role in getting approved for long-term disability benefits. You must have a firm diagnosis of your condition, along with documents showing any current and prior testing and treatments, along with medications you may be taking.
Whether your condition qualifies under the SSA's Listing Of Impairments.
To be considered disabled and qualify for Social Security disability insurance (SSDI), you must have a condition that falls under the SSA's Listing of Impairments. Individual injuries and illnesses are detailed under broad categories, including musculoskeletal disorders, respiratory ailments, conditions that impact the cardiovascular system, and digestive, sensory, or skin disorders.
Whether your Residual Functional Capacity (RFC) allows you to perform relevant work.
Residual functional capacity refers to the degree to which you are disabled and how your condition impacts specific abilities that may be required as part of your job.
Vocational factors and transferable skills that would allow you to seek other employment. 
In addition to considering whether your condition prevents you from performing tasks at your current job, the SSA will determine whether it prevents you from performing other types of work relevant to today's economy.
Let Our Florida Social Security Disability Lawyer Help You
Farrell Disability Law acts as a strong legal ally on your side, helping you qualify for disability payments. We can also help if a previously filed claim has been denied. To get the benefits you are entitled to, call or contact our Orlando or Jacksonville office online and request a consultation with our Florida Social Security disability lawyer today.
Sources:
ssa.gov/benefits/disability/
ncbi.nlm.nih.gov/books/NBK545535/
ssa.gov/disability/professionals/bluebook/AdultListings.htm