Will Termination Affect My Long-Term Disability Insurance?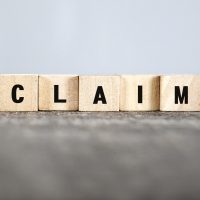 Long-Term Disability (LTD) insurance is a consequential part of many employee benefit plans. Providing an income replacement if an employee becomes disabled for a year or more, LTD benefits sometimes can mean the difference of preventing financial ruin due to a disability. Unfortunately, the process for applying for LTD benefits can be long and arduous, as the insurance company, in an effort to ensure that only those with defined disabilities lasting for a long time receive benefits, has made it extremely difficult for those trying to follow the rules. Retaining the service of an attorney with experience in LTD benefits can definitely help with obtaining approval. However, what happens if, after getting approved for benefits, an employee is terminated? This very issue confronted a Home Depot employee, who believes he was terminated just before he was to go in for a hip surgery, so his employer could stop paying his disability benefits. A discussion of the legal ramifications if a company terminates an employee for having a disability, and the effect of termination on an employee, will follow below.
Termination for Having a Disability
The law is pretty clear on whether an employer can terminate an employee because the employee has become disabled – it cannot, assuming some requirements are met. More specifically, the Family and Medical Leave Act (FMLA) provides eligible employees with 12 weeks of annual unpaid leave to deal with their own medical issues or to take care of a member of one's immediate family. However, not all workplaces are subject to FMLA, and even in those that are, employees must meet certain requirements to be covered by the law. Generally, the FMLA applies only to companies with 50 or more employees located within 75 miles of each other, and workers must have worked at least:
One year for the employer; and
1,250 hours in the preceding year.
The Effect of the FMLA
Although, as stated above, FMLA leave is unpaid, an employee can receive both short-term disability and/or LTD benefits while on FMLA leave. In fact, many employers require their employees to use their allotted FMLA time while on disability. Thus, even though many employees look at disability benefits as an afterthought to their general benefit package, for many disabled employees, FMLA is the most important form of job protection they enjoy.
One's employer may not terminate an employee if he/she is on FMLA leave, as long as the employee does not use over 12 weeks of their annual FMLA leave allotment. Further, when the employee does return from FMLA leave, his/her employer must employ the employee in his/her former position or one that is substantially similar. However, if an employee does exceed the 12 weeks annual FMLA leave allotment, even by a single day, the employee runs the risk of being terminated for excessive absences. In such a case, if the employee was receiving disability insurance benefits, he/she will still receive benefits according to the terms of the policy.
Additionally, as long as the employee was covered by LTD insurance at the time he/she became unable to work, he/she may file for disability benefits, regardless of whether he/she is still employed. The decisive question is whether the employee was insured on the date of the onset of his/her disability, and not on the date the claim was filed.
Get Help
If you have been approved for LTD benefits, but have been terminated from your employment, and believe that your termination may have been a way for your former employer not to have to pay your benefits, contact an experienced LTD benefits attorney to help you navigate the process. The legal team at Farrell Disability Law has the experience necessary to analyze your situation, and, if it is apparent that you were terminated solely to avoid payment of LTD benefits, will help you develop a strategy to get the benefits you deserve. Contact our Jacksonville office today.
Resource:
www.inc.com/suzanne-lucas/former-home-depot-employee-says-he-was-fired-because-he-needed-surgery.html