A Pain Journal Helps Chronic Sufferers Get Long-Term Disability In Florida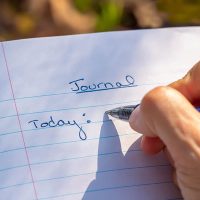 Chronic pain is an unfortunately common problem. It can have major impacts on your health, your mobility, and your ability to enjoy and engage in daily life. When it reaches the point that it prevents you from working, long-term disability benefits can help offset lost income. Our Orlando long-term disability lawyer explains how keeping a pain journal can help you get the benefits you need.
Chronic Pain A Common Cause of Long-Term Disability
The term 'chronic pain' refers to any type of ongoing physical discomfort that lasts for a period of six months or more. It impacts millions of people and is one of the leading causes of long-term disabilities. According to Johns Hopkins Medicine, the medical expenses, lost wages, and other costs chronic pain sufferers incur as a result make it one of the most costly medical conditions.
Chronic pain can happen to anyone and at any age. It generally occurs as a result of underlying health conditions. Among those most likely to cause chronic pain include:
Arthritis, osteoarthritis, and other types of joint disease;
Degenerative disc disease, stenosis, and other issues involving the spine;
Lupus, fibromyalgia, multiple sclerosis, and other auto-immune diseases;
Cancer and other serious illnesses;
Migraines;
Respiratory ailments;
Neuropathy due to diabetes or other causes.
Keeping A Chronic Pain Journal Can Help Get Long-Term Disability
If you suffer chronic pain that prevents you from working, you may be entitled to benefits through employer-provided long-term disability insurance or through the Social Security Administration (SSA). Unfortunately, many claims for chronic pain end up being denied. Keeping a chronic pain journal can increase your odds of success. Using a blank book, your phone, or online writing tools, documents the following information on a daily basis:
The degree of pain you are in: Very Well Health provides nearly a dozen different types of pain scales you can use to quantify what you experience.
The impact on your job: If you are still working, address how your pain impacts different activities.
The impact on daily activities and your family: Note if your pain makes it hard to attend to other personal tasks, perform household maintenance, or enjoy time with loved ones.
Your medical care: Keep notes about all appointments and tests. Keep receipts and medical records in a separate folder.
Details on pain management: Note how you deal with the pain, including medications and other treatments, such as hot baths or massagers, and how well they work.
Reach Out To Our Florida Long-Term Disability Lawyer
Dealing with chronic pain can take a heavy toll on your physical and emotional health. Keeping a chronic pain journal can help in coping with daily life. It can also work in your favor when applying for long-term disability benefits.
At Farrell Disability Law, we help clients get the maximum amount they are entitled to. Our Florida long-term disability lawyer assists you in filing claims and appealing denied benefits. To request a consultation in our Orlando or Jacksonville office, call or contact us online today.
Sources:
hopkinsmedicine.org/health/conditions-and-diseases/chronic-pain#:~:text=There%20are%20many%20causes%20of,injury%20or%20evidence%20of%20illness.
ssa.gov/benefits/disability/
verywellhealth.com/pain-scales-assessment-tools-4020329