Can You Be Fired From Your Job While Collecting Long-Term Disability Benefits?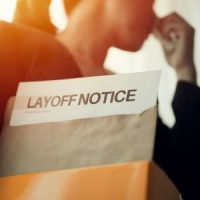 Being unable to work due to long-term disabilities is one of the most stressful situations you could face. In addition to being worried about your health and meeting your immediate financial needs, you may eventually hope to return to work but have concerns about job security. Can an employer fire you while you are collecting long-term disability benefits? Despite laws designed to protect you, your job could still be at risk.
Federal Protections For Workers Who Suffer Long Term Disabilities
Long-term disability (LTD) benefits protect you if an injury, illness, or chronic medical condition prevents you from working for a year or more. These benefits offset your lost wages, helping you meet monthly bills and other financial obligations. However, if you plan on eventually returning to your job, be aware that LTD benefits do not provide job security. Federal laws that can protect your rights when a disability impacts your ability to work:
The Family and Medical Leave Act (FMLA): This allows employees to take unpaid leave to address their own medical issues or that of close family members. As it only provides job protection for 12 weeks per year, the FMLA is generally most useful in preventing you from being fired in the early days of diagnosing and dealing with a long-term disability. It also does not apply to all employers.
The Americans with Disabilities Act (ADA): This protects people with disabilities from being discriminated against on the job. It requires employers to make 'reasonable accommodations' for disabled workers and prohibits them from firing employees simply on the basis of their disability.
Situations In Which Your Employer Could Still Fire You 
Under the Florida Statutes, employers have a legal duty to treat their workers in a fair and reasonable manner and can face serious penalties for engaging in discrimination on the basis of disabilities. At the same time, Florida is what is known as an 'at will employment' state. This means that employers have the right to fire employees for any reason, or even for no reason at all.
If you are on long-term disability but eventually hope to eventually return to work, this can be concerning. Situations that could create problems in regards to job security include:
You took leave without providing your employer proper notice or citing the FMLA;
You refused work, despite being cleared by your doctor and provided with reasonable accommodations under the ADA;
You failed to communicate with your employer regarding your plans or the status of your condition;
You are no longer able to return to work, despite accommodations that are made.
Contact Us Today for Help 
If you suffer long-term disabilities and have concerns about your rights regarding work and LTD benefits, reach out to Farrell Disability Law. You can count on us to provide the trusted legal guidance you need. To request a consultation in our office, give us a call or contact our Orlando long-term disability attorney online today.