Common Exclusions Found In Long-Term Disability Benefits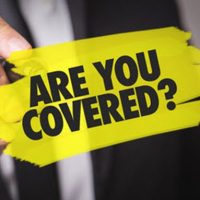 Long-term disability benefits help offset lost wages and provide financial support if you are unable to work. While you may be entitled to these benefits through long-term disability insurance provided by your employer, there are likely exclusions that apply. Our Jacksonville long-term disability lawyer explains what to look for and how these could impact your rights to compensation.
Your Rights To Long-Term Disability Benefits
According to the Bureau of Labor Statistics (BLS), close to half of all private companies in the U.S. provide long-term disability benefits to their employees. These policies are generally included as part of your overall employee compensation package and can help offset lost income if you are unable to work for a year or longer due to a chronic health condition, illness, or injury.
However, just because you may be entitled to benefits does not mean your claim will automatically get approved. Factors that can impact your eligibility:
Policy effective dates, which are typically based on your hours, job position, and years of service;
Covered conditions, which may be very limited and specific;
Claims procedures, which often include extensive requirements in regard to when you file and the types of supporting documents that must be submitted.
Policy exclusions, which justify denial of benefits in certain situations. 
Common Types Of Long-Term Disability Insurance Exclusions
If you have long-term disability insurance available through your employer, review the terms of your policy. Under the Employee Retirement Income Security Act (ERISA), your employer must provide copies of all policy-related documents, free of charge and at your request.
In reviewing the terms of coverage look for a page listing all policy exclusions. This will contain detailed information regarding situations and conditions that are not covered by the insurer. Common exclusions that are often found in many employer-provided policies include:
Pre-existing conditions: While the insurer may not be able to deny your claim completely due to a pre-existing condition, they are likely to have 'look back' or waiting periods that impact when you receive benefits.
Mental health disorders: Policy terms typically vary when it comes to dealing with depression, anxiety disorders, or other types of mental health issues. Many exclude injuries suffered due to a suicide attempt.
Substance abuse: While the medical community defines addiction as a legitimate illness, many insurers still do not cover it.
Extreme sports or other adventures: Some insurers include clauses prohibiting benefits for injuries suffered during any type of extreme sport or activities such as mountain climbing and parachuting.
Injuries sustained on the job: In these situations, the insurer either may not cover your injuries or may require you to go through Workers' Compensation first. 
Our Florida Long-Term Disability Lawyer Is Here To Help
While you may have long-term disability coverage through your employer, getting the benefits you are entitled to often proves challenging. For trusted legal guidance in filing a claim, or in appealing denied benefits, reach out to Farrell Disability Law. Call or contact our Florida long-term disability lawyer online to request a consultation in our Orlando or Jacksonville office.
Sources:
bls.gov/opub/ted/2020/short-term-and-long-term-disability-insurance-for-civilian-workers-in-2020.htm
dol.gov/general/topic/retirement/erisa