COVID And Your Rights To Long Term Disability Benefits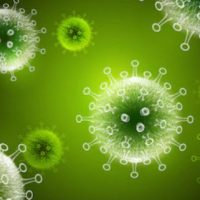 The COVID-19 pandemic continues to have major impacts on the daily lives of Floridians. Case counts have soared over the past few months with the emergence of the highly-contagious Omicron variant, leaving even more people suffering what has been termed 'long haul COVID' symptoms. When these prevent you from working, you may be entitled to long-term disability (LTD) benefits. Find out more about your rights and your obligations in filing an LTD claim. 
Long Haul COVID Symptoms Result In Long Term Disabilities 
Floridians got a break from the mask mandates, lockdowns, and other pandemic-related precautions during the summer and fall of 2021 and were able to resume their normal activities. Unfortunately, at about the same time a new strain of COVID emerged. Omicron was reported as having less severe effects on victims but was even more contagious.
The situation became more serious during the holiday season, as previously low case counts once more began to spike. For the past month, data from the Florida Department of Health shows up to 400,000 or more new positive diagnoses each week. Even though the Omicron strain is considered milder, it can still result in what is commonly referred to as long haul COVID symptoms. These may include:
Excessive tiredness and fatigue;
Cognitive impairments, such as difficulty concentrating or forming thoughts;
Problems with breathing and shortness of breath;
Chronic headaches;
Lingering dry cough;
Chest or stomach pain.
All of these symptoms may get significantly worse after even minor exertion and can prevent sufferers from working.
Long Term Disability Benefits For People With COVID
Long haul COVID can last for long months after the initial illness. There are people who were diagnosed during the early days of the pandemic that still continue to suffer symptoms that prevent them from working or performing even simple household tasks. The Mayo Clinic reports that there are also people who tested positive, became ill, and eventually recovered from the virus, only to suffer other health impacts, such as chronic breathing issues, kidney disease, stroke, and heart conditions.
For people facing these and other types of lingering health issues due to COVID-19, long term disability benefits are available. While early applicants may have had claims denied or delayed, the Department of Health and Human Services states that many insurers have revised guidelines to include the virus as a qualifying condition and federal laws protect the rights of applicants. To protect yourself in filing a COVID disability claim, take these steps:
Get a firm diagnosis from your doctor;
Attend all follow-up appointments;
Keep copies of all medical records and statements;
Keep a journal detailing the impacts COVID has on your life.
Contact Our Florida Long Term Disability Attorney 
People who suffer long term disabilities due to COVID are entitled to benefits if they are unable to work. At Farrell Disability Law, we protect your rights in filing a claim. To request a consultation in our office, call or contact our Orlando long term disability attorney today.