Diagnosed With Heart Disease? What You Need To Know About Social Security Disability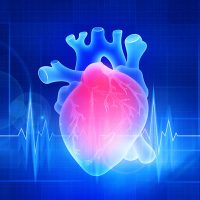 Heart disease can have major impacts on your health and your ability to work. Depending on the severity and the types of symptoms you suffer from, you may be entitled to Social Security benefits. Our Jacksonville Social Security disability lawyer explains more about the requirements and what patients and their families need to know when applying for benefits.
Does Heart Disease Make Me Eligible For Social Security Disability Benefits?
According to the Centers for Disease Control and Prevention (CDC), heart disease is the leading cause of death in the United States. It is also a common cause of long-term disability and impacts more than 20 million people.
The term 'heart disease' comprises a wide range of conditions, all of which can impact not only the heart but the arteries, veins, body organs, and systems crucial to healthy functioning. It often becomes an issue for people in their 40's and 50's, and can have serious impacts on their ability to work or perform certain tasks on their jobs.
In the event you are unable to work for a year or longer, you may be entitled to Social Security disability benefits. Cardiovascular issues are covered under Section 4.00 of the SSA's Listing of Impairments. In order to be eligible, you must be able to show you suffer from one or more of the following:
Chronic heart failure or ventricular dysfunction, which is a problem with pathways pumping blood from the heart;
Pain and discomfort due to myocardial ischemia, which is when the heart does not get enough blood or oxygen;
Fainting and loss of consciousness due to inadequate cerebral perfusion, which impacts the flow of blood to the brain;
Central cyanosis, in which lack of oxygen causes bluing of the skin, due to problems with the arteries or pulmonary vascular disease.
Obtaining Social Security Benefits For Heart Disease
You may be entitled to Social Security disability benefits if you suffer from the above or other qualifying conditions and meet other Social Security Administration requirements. These benefits can help offset lost income you suffer due to long-term disabilities. To protect your rights regarding these benefits, take the following steps:
Make sure you have earned enough work credits to qualify for Social Security disability;
Get a firm disability diagnosis from your doctor, along with a statement detailing your prognosis for recovery and any work or activity restrictions;
Keep a folder containing all medical records, receipts, and statements, along with records regarding your wages and lost income;
Keep a journal detailing your condition, the symptoms you suffer, and the impact it has on your ability to work or perform other tasks.
Contact Our Florida Social Security Disability Attorney Today
You may be eligible for Social Security disability payments due to heart disease. However, the application process is complex and even if you qualify, chances of denial are high. To get the benefits you need while unable to work, call or contact Farrell Disability Law online. Request a consultation in our Jacksonville or Orlando office today.
Sources:
cdc.gov/heartdisease/facts.htm
ssa.gov/disability/professionals/bluebook/4.00-Cardiovascular-Adult.htm
ssa.gov/benefits/disability/