Different Types of Disability Coverage and How They Can Overlap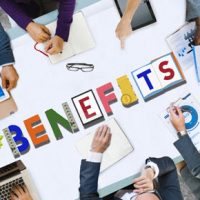 When someone suffers a disability, figuring out disability insurance benefits may not be at the forefront of his/her mind. Instead, the first thing usually missed is the comfort of a reliable and stable daily routine. Simple daily tasks that most people take for granted, such as getting dressed, preparing a meal, and performing housework, often become a distant memory as pain and dysfunction make these tasks nearly impossible to perform. Going to work under these conditions is even less possible, and unless a person has substantial financial resources, another source of income will need to be found. Disability insurance is the alternative most people pursue to replace lost income. Several types exist, and a person could qualify for more than one type at the same time. While it may seem that receiving disability income from more than one source is a good situation, it could backfire and lead to a reduction in monthly benefits, or even the obligation to repay some of the money received. Disability coverage is generally available through four different types of private and government programs, and each typically places a maximum on the amount of allowed monthly benefits. Exceeding this amount can trigger repayment penalties or a reduction in benefits that should be factored into an individual's overall disability plan. An overview of each disability program, and how the collection of disability benefits from one affects coverage from the others, will be explored below.
Disability Programs
Private disability insurance is available through two routes – private purchase or employer-sponsored. This coverage is often the optimal way to access disability benefits, because the monthly benefits are typically higher, and standards for qualifying as disabled are more flexible under some policies. Note that these policies can limit coverage to injuries and/or illnesses that are unrelated to a person's job, and it can also be used to supplement other disability coverage in certain cases.
Workers' compensation offers disability benefits for job-related illness and injury, and has a direct effect on the level of Social Security Disability Insurance (SSDI) benefits a person can collect. Further, collecting workers' compensation benefits frequently disqualifies a person from receiving Supplemental Security Income (SSI).
Finally, SSDI, a program of which most people have a basic understanding, is offered by the federal government, and has strict definitions for disability. However, unlike private disability insurance, SSDI disability coverage continues as long as a person continues to meet SSDI's disability standards up until he/she qualifies for retirement benefits.
Payment Overlap
Returning to private disability insurance, the main point to know about possible repayment and benefit reduction is that many companies want to limit their payouts. To achieve this end, most require policyholders receiving disability payments to also apply for SSDI, and in fact, will assist with processing SSDI claims. If SSDI is awarded, monthly private disability benefits will be reduced in proportion to the amount of the SSDI payments, and the policyholder may also be required to reimburse the insurance company if SSDI back payments are offered. Essentially, the insurance company is seeking to treat its disability coverage as a supplement to other benefits, and will not allow an individual to receive higher disability payments than what is authorized under the policy contract, regardless of the source.
For workers' compensation, it is generally permissible to collect disability under this program as well as SSDI. However, SSDI benefits will be reduced so that the monthly payment is no more than 80 percent of the recipient's average current earnings before the onset of the disability. This reduction continues until other benefits are no longer received, or the individual reaches full retirement age (currently 65).
Finally, federal regulations permit a person to simultaneously collect SSDI benefits and benefits awarded by the Department of Veteran Affairs, though the standards for approval under program differ, and separate applications for benefits must be submitted.
Get Legal Advice
No one wants to deal with a reduction in disability payments, or a demand to reimburse past payments. When these situations do occur, you need an experienced disability insurance attorney on your side to ensure your rights are protected. Reductions and reimbursements often involve complicated determinations that could be incorrect. Farrell Disability Law understands how important this money is, and will do all that is possible to get the benefits you deserve. If you live in Jacksonville, Middleburg, Fernandina Beach or the surrounding area, contact the office about a free consultation.
Resources:
ssa.gov/planners/disability/dqualify4.html
ssa.gov/pubs/EN-05-10018.pdf