Discretionary Clause In Long Term Disability Insurance And How It Impacts Your Benefits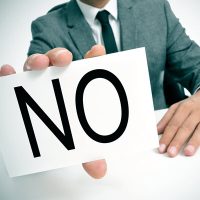 Long-term disability insurance protects you in the event an illness or injury prevents you from working. The terms of your policy dictate what is covered, your benefit amount, and the procedures for submitting a claim.
However, in Florida, there is something known as a 'discretionary clause' in these policies. Our Jacksonville long-term disability lawyer explains how insurance companies can use this clause to deny you the benefits you otherwise deserve.
Discretionary Clauses In Long-Term Disability Insurance
Long-term disability insurance policies contain technical terms the average person is likely to be unfamiliar with. This can work against you both in understanding the benefits you are entitled to and in filing a claim. Discretionary clauses are a prime example.
Discretionary clauses are often included in policy documents and in describing the circumstances under which a claim can be denied, delayed, or the amount of benefits reduced. As the name implies, it gives the insurance company power in using its own discretion in determining your rights to benefits and whether you have a qualifying condition.
The National Council of Insurance Commissioners (NAIC) is generally against using discretionary clauses, as it gives insurance companies nearly unlimited power and can put claimants at a distinct disadvantage when dealing with them. There are a number of states that prohibit the use of discretionary clauses. Unfortunately, Florida is not one of them.
Under the Florida Statutes, there is nothing prohibiting insurance companies from including discretionary clauses in long-term disability insurance policies or from using these clauses to dispute the claimant's rights in filing a claim.
What Does A Discretionary Clause Do?
You can determine whether a discretionary clause is included in your long-term disability insurance policy by carefully reviewing the terms. If you have employer-provided long-term disability coverage, The Employee Retirement Income Security Act of 1974 requires that you be provided copies of all policy-related documents, free of charge and at your request.
By giving insurers discretion in reviewing claims, there are two main things that a discretionary clause can do:
Provides leeway in denying claims: Paying out on insurance policies impacts profitability for insurance companies. By granting these companies the right to deny or dispute claims based on their 'discretion' rather than exact policy terms, discretionary clauses allow them to justify denials and can save them money in the long run.
Provides protection against appeals and lawsuits: Under ERISA, you have the right to appeal a denied claim or even file a lawsuit against the insurance company in an effort to obtain benefits. However, discretionary clauses benefit insurers in these proceedings and make it easier for them to defend their actions.
Get Help From Our Florida Long-Term Disability Attorney
Discretionary clauses give insurance companies an advantage when it comes to denying long-term disability claims. To protect yourself in dealing with them, get the trusted legal guidance you need from Farrell Disability Law. Call or contact our office online and request a consultation today.
Sources:
content.naic.org/sites/default/files/MO042.pdf
leg.state.fl.us/statutes/index.cfm?App_mode=Display_Statute&URL=0600-0699/0624/0624.html
dol.gov/general/topic/retirement/erisa