Discussing Long-Term Disabilities: When To Use Caution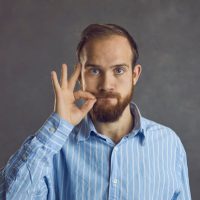 For anyone struggling with long-term disabilities, every day can feel like a battle. Between ongoing pain, limited mobility, and constant doctor visits, it can easily dominate your life. Unfortunately, it is important to be cautious in discussing the situation. What you say or do can have major impacts on your rights to long-term disability benefits.
Protecting Yourself And Your Rights To Long-Term Disability Benefits
Long-term disability (LTD) benefits may be available through your employer, through privately purchased policies, or through the Social Security Administration (SSA). These benefits generally replace up to two-thirds of lost income in the event you suffer injuries, serious illnesses, or chronic health conditions that prevent you from working for a year or longer.
Unfortunately, one of the biggest problems with LTD insurance is that there is a strong potential for claims to get denied. As a result, it is important to take steps to protect yourself. This includes being aware of when and when not to talk about your condition.
It is natural to want to share what you are going through and to receive support from others. However, to protect your rights, follow these tips:
Avoid announcing your condition on social media: Sites such as Instagram, Facebook, and TikTok are some of the first places insurers look in finding reasons to deny long-term disability claims.
Avoid oversharing with friends and family: While you may trust your family and friends to support you and protect sensitive personal information, you can count on insurance representatives to approach them as well. Not providing too many details protects you and them.
Use caution with co-workers: Many people develop close relationships with co-workers, and they may check in with you while you are on disability. Avoid detailed discussions about your current condition or activities, as it can easily become fodder for office gossip.
When To Speak Up About Long-Term Disabilities
If you have long-term disabilities, you do not have to suffer alone. There is nothing wrong with having a few trusted people to confide in and to consider counseling if needed. There are also times when you definitely should speak up.
The Americans With Disabilities Act (ADA) protects you in a variety of situations. This includes:
When attending events in public places;
When seeking an education or specialized skills;
When returning to the workforce, either at your prior job or in a new position;
When receiving health care and other services.
Request A Consultation With Our Florida Long-Term Disability Lawyer
In general, you should be cautious in sharing details about long-term disabilities in situations where that information could be used against you. However, you should not hesitate to assert your disabled status and stand up for your rights.
At Farrell Disability Law, we understand what a difficult situation this is to be in. Our Jacksonville long-term disability lawyer acts as a strong ally on your side and helps you get the benefits you deserve. For trusted legal guidance in filing a claim and related matters, contact us by phone or online and request a consultation in our Orlando or Jacksonville office.
Sources:
ssa.gov/benefits/disability/
ada.gov/