Do You Have To Pay Back Long-Term Disability Benefits?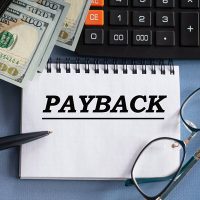 Long-term disability benefits can provide a steady income if you are unable to work. Benefit payments generally do not have to be paid back but there are exceptions. The following details three common situations in which this could happen.
Long Term Disability Insurance Overpayments 
Mistakes and errors either on your part or on the part of your insurance company could result in an overpayment of long-term disability benefits. Situations in which this is likely to arise include:
You are also receiving Social Security disability benefits.
You may be entitled to disability benefits through the Social Security Administration (SSA) if you have earned enough work credits and have a qualifying condition. In some cases, your Social Security disability claim may be approved and you could begin receiving benefits at the same time as receiving long-term disability (LTD) benefits through an employer-provided policy.
In this situation, the LTD insurance company can subtract the amount of SSA disability payments you receive from the amount they pay out monthly in your claim. In some cases, these benefits could overlap for a month or two, without the insurer being aware of it. Once the overpayment is discovered, they are entitled to request a repayment of any excess amounts you received.
You receive a personal injury settlement.
When you suffer disabling injuries due to an accident in which someone else is to blame, you may be entitled to hold them accountable for the medical expenses, lost wages, and other damages you suffer in a personal injury lawsuit. Depending on the circumstances, a lawsuit can take over a year to resolve. In the interim, you may begin receiving long-term disability payments.
Under the Florida Statutes, damages you may be entitled to in a personal injury lawsuit include compensation for your pain, suffering, and any long-term disabilities that result from your injuries. Once you receive a settlement or jury award, your long-term disability insurer may demand repayment from these funds.
You are working while on long-term disability.
It is important to carefully read through the terms of any long-term disability policies you have in place. Under the Employee Retirement Income Security Act of 1974 (ERISA), your employer is required to provide copies of all policy-related documents, free of charge and at your request. In some cases, the terms of coverage may include provisions that allow you to work on a part-time basis. However, if you exceed the maximum amount of hours and income or if your policy does not include this provision, the insurer may demand repayment of any LTD benefits you received while working.
Contact an Attorney Today for Help 
For answers to your questions about filing a long term disability claim or for help in dealing with demands for repayment, reach out to Farrell Disability Law. To request a consultation with our Jacksonville long-term disability attorney in our office, give us a call or contact us online today.