Four Common Problems People With Long-Term Disabilities In Florida Face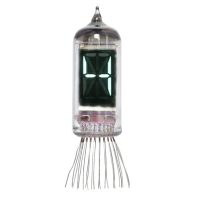 Long-term disabilities can happen to anyone, impacting your health and financial security. Long-term disability (LTD) benefits provide a lifeline, offsetting lost wages and helping you meet expenses. However, adjusting to your condition and navigating LTD policies is often a complex and confusing process. Our Jacksonville long-term disability lawyer addresses four common problems people in this situation often face.
Common Challenges When Living With Long-Term Disabilities
For people who suffer from long-term disabilities, getting through each day can present major challenges. The Centers for Disease Control and Prevention (CDC) explains some of the most common concerns are health and accessibility issues. Trying to coordinate care among medical providers, facing a lack of assistive devices both at home and in public places, and problems communicating needs to family, friends, and others involved are all common obstacles you may have to overcome.
Unfortunately, people with long-term disabilities in Florida typically face serious financial issues as well. In this regard, common challenges are likely to include:
Getting A Firm Diagnosis
Getting a firm diagnosis from your doctor and being declared disabled is the first step in obtaining long-term disability benefits. This can require major investments of both time and money. Doctor visits are expensive and you may have to either see the same provider for multiple years or get a second opinion before finally being diagnosed.
Understanding Their Rights To Benefits
No one thinks a long-term disability will happen to them. However, the Social Security Administration (SSA) reports that approximately one in four current twenty years-olds will end up becoming disabled prior to reaching retirement age. Early on and before even getting a diagnosis, be aware of your rights to disability benefits, either through the SSA or through an employer-provided policy.
Getting Their LTD Benefit Application Approved
Once you determine the long-term disability benefits you are entitled to, submitting an application and getting it approved is typically the next challenge. Things you do now could end up helping in the event you are eventually unable to work. This includes getting a firm diagnosis, documenting your condition, and following all doctor instructions. Also, be aware that even once you file an application, the majority are denied on the first try.
Finding Other Ways To Make Up For Lost Income
Delays in obtaining long-term disability benefits are common. While you have the right to appeal a denied application, the situation could take months to resolve. Even once your claim is approved, LTD benefits typically only cover up to two-thirds of lost wages. Be aware of your rights regarding part-time work, taking early withdrawal on retirement accounts, and supplemental income through other sources.
Discuss Your Options With Our Experienced Florida Long-Term Disability Lawyer
Long-term disability benefits provide a lifeline if you are unable to work. At Farrell Disability Law, our experienced Florida long-term disability lawyer helps you navigate the application process and fights to get you the maximum amount available. Contact us and request a consultation in our Orlando or Jacksonville office to discuss your options today.
Sources:
cdc.gov/ncbddd/disabilityandhealth/disability-barriers.html
ssa.gov/news/press/factsheets/basicfact-alt.pdf