How ERISA Affects Disability Benefits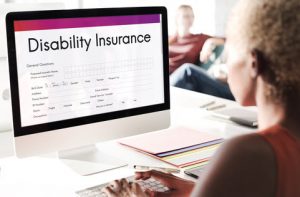 Most people are familiar with the disability benefits offered through the Social Security Administration, but an entirely separate arm of disability coverage is employer-sponsored private coverage that comes with its own set of regulations. One federal law that particularly impacts how employer-sponsored disability policies are handled is the Employee Retirement Income Security Act (ERISA). While ERISA regulations mainly address retirement plans, the law also has provisions related to other employee benefits, including disability insurance. Note that ERISA only applies to employer-sponsored disability policies, and not those purchased by someone separately. Some employers even offer some level of disability coverage to employees at no cost to the employee, with the option to add additional levels of coverage at the employee's discretion. ERISA's complicated regulations affect almost every aspect of an employer-sponsored disability insurance plan, and therefore need to be understood by any employee with this type of coverage. While employees hope it is never necessary to file a claim against a disability policy, knowing about the key provisions in ERISA that govern such coverage beforehand will prevent a mad scramble to gather all necessary information in the event a claim must be filed.
Filing a Claim
Understandably, what most people care about with employer-sponsored disability insurance is how to file a claim, but before one gets to that step, every employer who offers this benefit is required to provide each covered employee with specific information on the substance of the disability insurance policy. Specifically, the employer must supply documents explaining the following:
detailed descriptions of what is and is not covered by the policy;
instructions on how to file a claim once an employee becomes disabled; and
how to appeal if a disability claim is denied.
With respect to filing a claim, ERISA explicitly regulates how claims are processed, the time restrictions on deciding claims, and the employee's rights if a claim is denied. Insurance companies must issue a decision on disability within 45 days, though providers can extend the decision time up to 60 days. In order to get an extension, the provider must give notice before the initial 45-day period expires, ask for additional information if necessary to process the claim, and state when a decision will be made.
If a claim is denied, the provider must notify the employee of this decision in writing or via email. The employee is entitled to a detailed explanation of the basis for the denial and how to file an appeal. Employees have at least 180 days to appeal, though some plans give employees more time. In addition, the employee has the right to request any documentation the provider used in making its decision, as well as the names of any medical professionals consulted during the analysis of the disability claim. Employees can file for an appeal on their own, but this process is extremely complex, and has a better chance of success if handled by an experienced disability insurance attorney.
Lawsuits
If an employee exhausts the appeals process, he/she does have the right to file a lawsuit to obtain disability benefits. However, ERISA provisions limit a judge's review to whether the insurance company abused its discretion when denying the claim. Effectively, this restriction makes it very difficult to succeed at this stage. Further, the judge's decision is based entirely on the insurance company's records. Thus, if the employee failed to provide any supporting documents during the administrative stage, the judge cannot consider this information, which is likely to influence the outcome.
Get Help
If a disabling condition has forced you to stop working, contact a disability insurance attorney about the most effective way to file a claim. These benefits are crucial to the financial stability of most individuals, and you want to give yourself the best possible chance at approval. An experienced disability insurance attorney can guide through the process, taking away some of the burden of your situation. Farrell Disability Law helps clients throughout Florida and South Georgia on a variety of disability issues, and is available to assist you with your case. Contact us for a free consultation.
Resource:
dol.gov/agencies/ebsa/about-ebsa/our-activities/resource-center/publications/filing-a-claim-for-your-health-or-disability-benefits