How To Get The Most Out Of Long Term Disability Insurance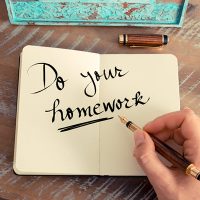 Long-term disability insurance is often available through your employer. It can help to offset losses in the income you suffer in the event a physical, emotional, or cognitive condition prevents you from working for a year or longer. As an experienced Florida long-term disability attorney, we guide clients through the process of filing claims and offer the following suggestions for getting the most out of your policy.
Familiarize Yourself With Your Long-Term Disability Benefits 
One of the first steps in getting the most out of your long-term disability insurance is to familiarize yourself with the terms of your policy. When you were hired for your job, your employer likely filled you in on some of the basics. As this may have been years ago, policy terms may have changed and you might not have taken the time then to thoroughly review all provisions. It is a good idea to do this now and before having to file a claim.
Under the Employee Retirement Income Security Act of 1974 (ERISA), you have the right to request copies of all policy-related documents, which your employer must provide free of charge and within a reasonable time frame. To make the most of your long-term disability (LTD) benefits, carefully review your coverage and pay close attention to the following:
When the policy goes into effect;
The amount of LTD coverage;
Policy exclusions, which are conditions that are not covered;
The length of time you are entitled to collect benefits;
The maximum monthly benefit amount.
Ways To Make The Most Of LTD Insurance
Once you review the terms of your LTD policy, the next step is to ensure you are adequately covered. Many insurance companies offer a disability calculator. This will factor in your current yearly salary, weekly take-home pay, disability insurance amounts, and any savings you have to determine whether you have enough coverage. Consider any disability benefits you may be entitled to through the Social Security Administration (SSA) as well.
Once you ensure you are adequately covered, the following tips can help you make the most of your policy:
Get a firm diagnosis of any potentially disabling conditions.
Follow doctor instructions regarding treatment and follow-up care.
Keep copies of all medical records and statements.
Document lost wages and chronic conditions that make it hard to perform certain tasks on your job.
Keep a disability journal, detailing how your condition impacts you at home and in other areas of your life.
File for LTD benefits as soon as you are unable to work.
Be aware of how recurring conditions or remission could impact eligibility.
Keep copies of all communications you receive from the insurer.
Request A Consultation With Our Florida Long-Term Disability Attorney
Following a few simple tips can help you make the most of long-term disability insurance. For help in filing a claim or in appealing denied benefits, reach out to Farrell Disability Law. Give us a  call or contact our Jacksonville long-term disability attorney online and request a consultation in our office today.