Long-Term Disability Benefits And Independent Contractors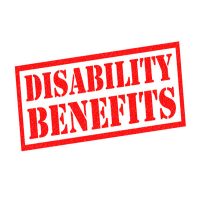 As an independent contractor, you are responsible for many details an employer would often deal with. While this offers many advantages, it can put you at a distinct disadvantage in certain situations. If a serious illness, injury, or chronic health condition prevents you from working for a year or longer, you may have difficulty obtaining long-term disability benefits. Our Orlando Jacksonville long-term disability lawyer explains some of the options available.
Long-Term Disability Insurance: An Important Benefit
According to statistics from the Social Security Administration, roughly one out of every four 20-year-olds will eventually become disabled prior to reaching retirement age. While long-term disability benefits are offered as part of an employee's overall compensation package with many jobs, independent contractors are generally not covered.
The same as with health care and retirement benefits, it is generally up to you to ensure you have long-term disability insurance coverage in place. This can be obtained through a variety of different health insurers. Very Well Health offers a list of some of the best policies available for people who are self-employed or independent contractors. In addition to the overall price, items to consider when purchasing a policy include:
How the policy defines a disability: A long-term disability is considered one that prevents you from working for a year or more. However, you need to check to see if a policy protects you against being unable to work in your current job or in any occupation.
Coverage periods: Pay close attention to when the policy goes into effect and any stipulations regarding the amount of time you are entitled to receive benefits.
Amount of payments: Most long-term disability policies reimburse you up to two-thirds of your former wages.
Covered conditions: Carefully review the types of conditions covered and any policy exclusions.
Social Security Disability Insurance (SSDI) For Independent Contractors
In addition to any private LTD policies you purchase, independent contractors may be entitled to Social Security disability insurance benefits as well. These benefits are usually paid for directly through paycheck deductions. As a self-employed individual, you may be entitled to coverage, provided you pay your own Social Security taxes. Other factors that could impact your eligibility include:
Whether you have a qualifying health condition, as per the SSA's List of Impairments;
Whether you have accumulated enough work credits, which are based on your income and awarded up to four times per year;
Whether you have worked recently, as roughly half of all work credits must have been earned in the past ten years;
Whether you can no longer engage in what the SSA considers "substantial gainful activity".
Request A Consultation To Discuss Your Options With Our Florida Long-Term Disability Attorney
As an independent contractor, you need to protect yourself against long-term disabilities. At Farrell Disability Law, we provide trusted legal guidance on the options available and help in filing a claim.  To discuss your options, contact our Florida long-term disability attorney and request a consultation in our Orlando or Jacksonville office today.
Sources:
ssa.gov/disabilityfacts/facts.html
verywellhealth.com/best-disability-insurance-for-self-employed-5093323
ssa.gov/benefits/disability/