Medical Evidence Needed in a Social Security Disability Claim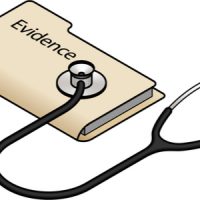 There are many people that suffer from medical conditions that make it hard to work or perform certain tasks on their jobs. Many of these conditions tend to worsen with time and eventually result in long term disabilities. Without private long term disability (LTD) insurance in place, Social Security disability can provide a lifeline. These benefits can help you meet your monthly bills and other financial obligations, but getting approved can be challenging. Lack of medical evidence to support a claim is a common reason for disability benefit denials.
Making Sure Your Condition Is Documented
The Centers for Disease Control and Prevention (CDC) warns that there are a variety of chronic health issues that can eventually result in long term disabilities. Alongside serious injuries and major illnesses such as cancer, conditions that are likely to leave you disabled in the years to come include:
Arthritis;
Asthma;
Diabetes;
Heart disease;
Mental health conditions;
Musculoskeletal disorders;
Substance abuse.
These conditions often become a problem and get diagnosed years before long term disabilities actually happen. However, it is during this time that you will need to begin gathering the medical evidence needed to support your case once you do eventually file a Social Security disability claim.
Common Types Of Medical Evidence
The Social Security Administration (SSA) advises that having sufficient medical evidence in support of your long term disability claim is the cornerstone in getting benefits approved. A simple statement from you or even your doctor is not enough to ensure eligibility.
When dealing with chronic health issues, you will have needed to carefully document your condition over the preceding years prior to apply for benefits. Common types of medical evidence the SSA will be looking for include:
Comprehensive medical records from your doctor detailing your condition, how it has progressed over the years, and how a diagnosis was reached;
Statements and records from any specialists you may have seen in the course of your diagnosis and treatment;
Records pertaining to emergency room visits and any hospital stays you experienced;
The results from blood work, x-rays, imaging scans, and other diagnostic tests you have undergone;
A complete list of any medications you may have taken over the years;
Records and reports from physical therapists and rehabilitative programs you may have participated in;
Reports from social workers or mental health providers you have consulted with to better handle your condition.
If you are experiencing any type of health problems or have been diagnosed with a chronic health condition, it is important to know what is in your medical records. Request a copy and keep your own personal files detailing your condition, how it has progressed, and the impact it has on various areas of your life.
Let Us Help You Today
At Farrell Disability Law, we can guide you in collecting medical records and other information needed to document your disability claim. If you are applying for benefits or have had a claim denied, reach out and contact our Orlando Social Security disability attorney to request a consultation in our office today.
https://www.mydisabilitylaw.com/six-things-you-need-to-know-about-employer-provided-long-term-disability-benefits/