Preexisting Conditions And Disability Insurance Coverage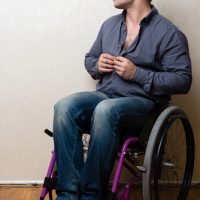 The point of buying a health insurance policy is that it will pay the benefits purchased when a problem occurs, regardless of when or how it arose. However, it is common for disability insurance policies to include coverage exclusion provisions for preexisting conditions, both in group employer-sponsored plans and individually purchased private policies. This type of exclusion generally means the insurance provider will not pay benefits for total disability claims that the provider determines was caused by, related to or was contributed to by a preexisting condition. However, no one knows when disability may strike, and connecting a past medical issue with a later debilitating event is rarely easy to do, though insurance companies routinely try to make such connections to justify denying benefits. The 11th Circuit recently reversed a trial court's decision that supported an insurer's claim that pregnancy was a preexisting condition, which permitted it to deny disability benefits to a woman who suffered a stroke days after giving birth. The court focused on the insurer's interpretation of what constituted a preexisting condition, and found that its approach was patently unreasonable because it required an insured to be in perfect health for 12 months before the policy could be used. A discussion of how preexisting condition exclusions fit within disability policies, and ways an experienced disability insurance attorney could combat a denial of benefits on this basis, will follow below.
Preexisting Condition Clauses
A preexisting condition is typically defined as any medical condition for which a person received treatment, consultation, care or prescription drugs during a specified period of time (look-back period) before the policy was effective. Basically, a limitation on the payment of disability benefits is built into most insurance policies to prevent those that are seriously ill or severely disabled from purchasing a policy knowing they will need to access the benefit shortly thereafter, in order to save the insurance company money. In addition to the look-back period that defines when something will be considered a preexisting condition, there is also a waiting period (normally one to two years) before a condition the insurer views as preexisting will be covered under the policy. The only way to completely avoid the preexisting condition exclusion is to pay a high premium for special coverage, which is normally only available in private disability policies, and is out of the financial reach of most. Whether something qualifies as a preexisting condition comes down to the language in the policy, which can vary greatly, and slight variations can mean the difference between receiving coverage and not.
Combating Denial of Benefits for a Preexisting Condition
Unfortunately, disability insurers routinely draft policy contracts as broad as possible in order to make it easier to deny a disability claim. In fact, it is not uncommon for insurers to deny coverage for a condition the insured and his/her doctors did not know existed during the look-back period. Further, a person who uses preventative measures during the look-back period, such as taking aspirin to ward off a heart attack, but has no history of problems or receives any type of medical treatment, may still face a denial of disability benefits if a disabling event occurs. While it would be reasonable to assume an insurer's interpretation of its own policy is correct, it is rarely that straightforward. Policy language is often unclear, and its application often unreasonably restrictive. An experienced disability insurance attorney will know how to analyze a disability policy, and determine whether it complies with the law and the rights granted in the contract. Thus, a policyholder should not accept a denial of benefits without first consulting with an attorney.
Get Help
Receiving needed disability coverage may require more than filing a claim with your insurance company. In many cases, you have to fight for the benefits you purchased. Farrell Disability Law understands how crucial these benefits are to sustaining you and your family during a difficult time, and will work to get you the money you deserve. Contact the Jacksonville office today to schedule a free consultation.
Resource:
dailybusinessreview.com/id=1202797472119/Pregnancy-Was-Not-PreExisting-Condition-Allowing-Insurer-To-Deny-Disability-Benefits-To-Woman-Who-Had-Stroke