Protect Yourself Against Five Common Causes of Long-Term Disabilities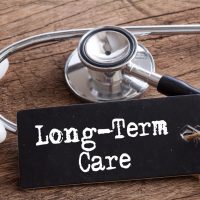 In the course of keeping up with your work, home, and social obligations, there are times when preventative health maintenance can end up taking a back seat. Unfortunately, neglecting to stay on top of chronic conditions you suffer from and not addressing what may seem like relatively minor symptoms can have major impacts on your future health and financial security. In many cases, long-term disabilities do not happen overnight but are the end result of conditions with symptoms that first appeared years or even decades prior.  Being aware of these types of issues and taking the steps needed to protect yourself is a top priority.
Common Causes of Long-Term Disabilities
According to US Census Bureau figures, roughly one out of every five people suffer from some type of long-term disability. In addition to impacting your health and your ability to enjoy hobbies and activities, these conditions can jeopardize your ability to work or provide for yourself on a daily basis. Oftentimes, symptoms and relatively minor impairments appear years before long-term disabilities set in. Ignoring these symptoms and neglecting to get medical care early only increases the likelihood of these conditions becoming more severe over time.
High blood pressure, changes in blood sugar or white blood cells, feelings of tiredness, anxiety, or depression, and chronic pain or muscle weakness all need to be addressed by your doctor. They could be a sign of one of the following five conditions, which the National Institutes of Health (NIH) claim are leading causes of disabilities:
Heart Disease: Responsible for close to nearly 20 percent of all health care costs, heart disease can be managed and your risks reduced through diet, exercise, and medications.
Diabetes: Diabetes can often be prevented by watching your weight and maintaining a healthy lifestyle. For those currently suffering from this condition, regular doctor visits and routine maintenance can prevent the worsening of symptoms.
Musculoskeletal issues: These include conditions such as arthritis and soft tissue injuries. Avoid overuse and follow your doctor's advice in terms of medications, treatments, and physical therapy.
Breathing and respiratory ailments: Staying on top of your symptoms and protecting lung function is crucial for people with asthma, chronic bronchitis, COPD, and other types of respiratory issues. This means avoiding smoking, monitoring pollution levels, and using inhalers or other medicines as needed.
Mental and substance abuse disorders: Depression, anxiety, and over-reliance on drugs or alcohol are among the most common health issues that prevent people from working. Seeking help at the first signs of a problem can help to protect your financial security and improve your overall quality of life.
Let Us Help You Today
If you suffer any of the above or other types of chronic conditions and have concerns about meeting the costs associated with long-term disability, Farrell Disability Law may be able to help. To uncover benefits you may be entitled to, call or contact our Jacksonville long-term disability attorney online and request a consultation in our office today.
Resource:
census.gov/newsroom/releases/archives/miscellaneous/cb12-134.html
https://www.mydisabilitylaw.com/do-i-need-a-social-security-disability-attorney-to-obtain-benefits/