Social Security Disability Claim Investigations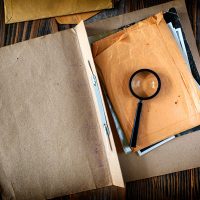 Social Security disability benefits can provide you with a steady income in the event you are unable to work but getting approved can be a challenge. Investigations into your injury, illness, or chronic health condition, how it impacts your ability to work, and other important details surrounding the situation are a routine part of the process. Find out more about when disability investigations are conducted and what they are likely to look at in your particular case.
Social Security Disability Investigations And The Claims Review Process
If you worked at a job that deducts for Social Security and earned enough work credits, you may be entitled to Social Security disability insurance (SSDI) if an injury, illness, or chronic condition prevents you from working. As part of the SSDI claims review process, the Social Security Administration (SSA) will investigate your case, gathering the evidence they need to either deny or approve your claim. These investigations are likely to include:
Reviewing your medical records: The SSA will seek your permission in obtaining medical records from your doctor, hospital, or other health care providers. These provide information about your condition, its severity, any treatments you have undergone, and your prognosis for recovery.
Arranging for consultative exams (CE): If your own medical records fail to provide the needed evidence in support of your claim, the SSA may request a more in-depth consultative exam, either through your own provider or an independent medical source. An independent source is likely to be used if there are concerns about your doctor's qualifications in treating your condition or about your diagnosis.
Reviewing statements from you, your employer, and others involved: Statements regarding the impacts your disability has on both your personal and professional life will be collected and carefully reviewed. If there is any question regarding the validity of these statements or if more in-depth information is required, the SSA may conduct additional investigations. 
Social Security Investigations In Cases of Suspected Fraud 
The Social Security Administration works aggressively to prevent fraud in long-term disability claims. Common types of long-term disability fraud include malingering, which involves falsifying or overstating an injury or illness, filing multiple SSDI applications, concealing work or other activities, and exaggerating or outright lying about the extent of your disabilities. If disability fraud is suspected, the case will be referred to the Cooperative Disability Investigations (CDI) Program. Tactics they are likely to employ include:
Direct observation, such as having an investigator follow you;
Social media monitoring, which can provide valuable information about your daily activities;
Video surveillance, which can be used as evidence against you.
Let Us Help You Today
At Farrell Disability Law, we can help in gathering the evidence needed to support your disability claim, protecting you against needless and invasive investigations. To avoid delays in getting the benefits you are entitled to, reach out to our Jacksonville Social Security disability attorney. Give us a call or contact us online and request a consultation in our office today.
Source:
oig.ssa.gov/cooperative-disability-investigations-cdi