Social Security Disability Interviews: What To Expect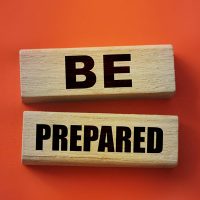 Social Security disability benefits can provide a steady source of income if you are unable to work. Part of the claims process involves undergoing an interview with a Social Security representative. Our Jacksonville Social Security disability lawyer explains what to expect.
The Purpose Of A Disability Interview
Social Security Disability Insurance (SSDI) can provide up to two-thirds of your lost wages if you are unable to work, provided you meet qualification guidelines. You must have a qualifying condition that prevents you from working for a year or longer and earned 40 work credits, 20 of which were awarded over the past 10 years. You can get up to four credits per year, based on your income. Even if you meet these qualifications, you must fill out an application and undergo other screening procedures.
One of these is a Social Security disability interview. This may be conducted either by phone or in person and your answers to questions will play a major role in determining whether you are entitled to benefits. Be aware that in addition to what you say, what the interviewer observes is also important.
Particularly in person, if they notice your home undergoing major repairs, interrupt you in the process of engaging in hobbies, sports, or other physical activities, or even your position and appearance during the interview could cast down on your income or disabled status and result in a denied claim.
Questions Your Interviewer Will Ask
The main focus of your disability interview is to give you the opportunity to answer questions pertaining to your claim. Most of these were likely addressed on your application, but asking again offers the chance for the interviewer to verify your answers and determine whether your circumstances have changed or are likely to change in the near future.
Social Security Matters, an information resource from the SSA, offers some tips on standard questions you can expect during your disability review. These include:
How long have you lived at your current address?
Who else currently lives with you in your home?
What is the total amount of income and expenses for your household?
What are your total assets and earnings, including any savings or retirement benefits?
When did you become unable to work?
How did your disability impact you on the job?
How does your disability impact you at home and in performing daily activities?
What is your official prognosis?
What symptoms do you currently suffer?
What medication, physical therapy, or other treatments are you currently taking?
Do you plan to return to work in the future, on either a full or part-time basis?
Get Our Florida Social Security Disability Lawyer On Your Side
Answers to the above or other questions, as well as information the interviewer infers, could impact your rights to Social Security disability benefits. To protect yourself and your rights, get Farrell Disability Law on your side. We provide trusted legal guidance throughout the claims process. To request a consultation in our Orlando or Jacksonville office, call or contact our Florida long-term disability lawyer online today.
Sources:
ssa.gov/benefits/disability/
blog.ssa.gov/prepare-for-your-disability-interview-tips-from-social-security/