Ways To Stretch Your Money When Receiving Social Security Benefits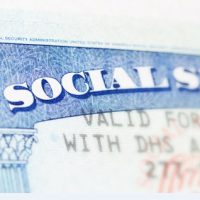 Social Security disability insurance (SSDI) can provide a lifeline if you suffer long-term disabilities that prevent you from working. However, as these benefits only cover a portion of your prior pay, making ends meet can still prove challenging. The following tips are designed to help you stretch your money while collecting SSDI benefits.
How To Make The Most Of Your Social Security Disability Benefits
According to the Social Security Administration (SSA), roughly one out of every four 20-year-olds will become disabled before reaching retirement age. Depending on the type of condition you have, your work history, and your prior income, you may be entitled to Social Security disability insurance benefits to help offset your lost income. While you can expect gaps between your previous income and your current benefits, these five tips can help you make the most of any amounts you do receive:
Make sure you are getting the maximum amount of benefits you are entitled to. 
Applying for SSDI benefits can prove challenging and many claims get denied. Having an experienced long-term disability attorney on your side can help ensure you get the maximum amount you are entitled to. You should also review whether other family members are entitled to benefits as a result of your disability.
Review any benefits you may be entitled to from your employer.
In addition to Social Security disability benefits, there may also be programs that can help which you are entitled to through your employer. Request a copy of all employer-provided policy documents through your human resources department. Under the Employee Retirement Income Security Act of 1974 (ERISA), they are required to provide these, free of charge and at your request.
Review terms on any loans you have.
If you have a mortgage or other types of loans, carefully review the terms. Some include provisions either waiving payments or allowing for reduced amounts in the event you become disabled. If you are having trouble making payments, speak directly with creditors to avoid heavy interest and penalty fees. 
Consider taking a part-time job.
While collecting unemployment, you may be eligible to work part-time. The Ticket To Work program offers guidance on the types of work you can perform and income limits. Even bringing in a little extra each month can make a major difference in your household finances.
Follow your doctor's instructions.
Attend doctor visits regularly and follow all recommendations regarding treatments and activity restrictions. Doing what you can to maintain your current health can help to prevent worsening of your condition, additional medical expenses, and lengthier time off your job. 
Let Us Help You Today 
When facing long-term disabilities and applying for SSDI benefits, you can count on Farrell Disability Law to provide the caring support and trusted legal guidance you need. Let us help you get the maximum amount you are entitled to. Reach out and call or contact our Orlando Social Security disability attorney online to request a consultation in our office today.