Accidental Injuries That Can Result In Long-Term Disability In Florida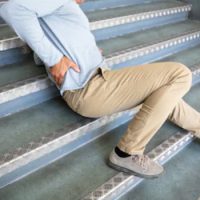 Unexpected accidents can result in serious injuries. In some cases, these can cause long-term disabilities. In this situation, it is important to be aware of your rights regarding long-term disability benefits. Our Orlando long-term disability lawyer explains more about injuries that may have major impacts on your health and the compensation that may be available through a disability claim.
Injuries That Can Have Long-Term Impacts On Your Health
The Centers for Disease Control and Prevention (CDC) reports that accidental injuries send close to 25 million people to hospital emergency rooms each year. Among the most common causes include motor vehicle crashes, slips and falls, and boating or other sports and recreational accidents.
Injuries sustained in even a seemingly minor accident can have major impacts on your health, both now and in the future. Common types of injuries that are likely to result in long-term disabilities include:
Head or brain injuries, which can leave you suffering long-term physical, emotional, or cognitive impairments;
Injuries involving the back, neck, or spinal cord, which can cause chronic pain and limited mobility;
Severe cuts or crushing injuries, resulting in the amputation of body parts;
Internal injuries, causing permanent damage to body organs or systems;
Burn injuries, which often result in permanent scarring or disfigurement;
Respiratory impairments, due to exposure to smoke or other hazardous substances. 
Getting Long-Term Disability Benefits For Accidental Injuries
Long-term disabilities are those that are likely to impact you for a year or longer. When these occur due to accidents and prevent you from working, you may be entitled to compensation in a claim.
In addition to filing an insurance claim or personal injury lawsuit against any at-fault parties involved, you may also be entitled to long-term disability benefit payments. To determine your eligibility, follow these steps:
Review employer-provided disability coverage: Many employers provide long-term disability benefits as part of employee compensation. Under The Employee Retirement Income Security Act (ERISA), they are required to provide copies of all policy-related documents, free of charge and at your request.
Review any private long-term disability policies you may have purchased: Pay close attention to coverage periods and amounts, as well as any exclusions.
Review eligibility for Social Security disability benefits: You may be entitled to disability benefits through the Social Security Administration (SSA) provided you have a qualifying condition and earned the required work credits.
In addition to determining eligibility for benefits, make sure to carefully document any injuries resulting in long-term disabilities. Keep copies of all test results, treatments, medications, and other medical records, statements showing lost wages, and a journal detailing how your injuries impact your daily life.
Request A Consultation With Our Florida Long-Term Disability Lawyer
At Farrell Disability Law, we help people who suffer long-term disabilities get the total amount of benefits they are entitled to. To find out more about your rights in filing a claim, call or contact our Florida long-term disability lawyer online and request a consultation in our Orlando or Jacksonville office today.
Sources:
cdc.gov/nchs/fastats/accidental-injury.htm
dol.gov/general/topic/retirement/erisa#:~:text=The%20Employee%20Retirement%20Income%20Security,for%20individuals%20in%20these%20plans.
ssa.gov/benefits/disability/