Age and SSDI Benefits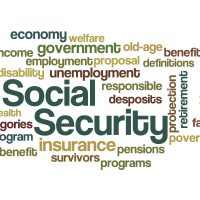 Suffering a disability that prevents an individual from working can be a very frustrating experience. For many people, their career is a big part of their identity and represents years of education and hard work. Being young when a disability arises adds another layer of frustration to this experience, because key working years may be lost. Fortunately, the federal government administers a program in which these individuals can receive disability-based benefits – the Social Security Disability Insurance (SSDI) program. Questions about eligibility for the program are best asked of an attorney experienced in disability benefits law. Although the Social Security Administration (SSA), the federal agency tasked with administering the SSDI program, provides an outline of the eligibility requirements for applying for SSDI benefits, retaining the services of an experienced attorney can ensure the best possible chances of success for an individual's application.
SSDI Eligibility
SSDI is a federal program designed to provide supplemental income to individuals who are physically or mentally restricted in their ability to work because of a disability. Generally, the disability must be total, i.e., preventing any type of gainful employment, and expected to last for at least one year. Other specific eligibility requirements include:
The applicant is under the age of 65; and
The applicant has accumulated 20 social security credits in the last 10 years prior to the onset of the disability, with one additional credit being required for each year in which the worker's age exceeds 42.
The last element is waived for applicants who can prove that they became disabled at or before the age of 22.
Accordingly, while there is an age maximum, as is apparent, there is no age minimum for receiving SSDI benefits.
Age as a Factor
Although there is no age minimum, age is a factor for individuals who otherwise are eligible for SSDI benefits. Specifically, the SSA categorizes individuals by age and expected levels of work (i.e., sedentary, light, medium, or heavy) they should be able to perform. With respect to age, the classifications are as follows:
60 and over is considered closely approaching retirement age;
55-59 is considered advanced age;
50-54 is considered closely approaching advanced age; and
Those below 49 are considered younger individuals.
The SSA uses these categories when ascertaining an individual's ability to adapt to new work. That is, the SSA maintains that younger individuals are usually able to adapt to new work, which means that they must be able to show that they cannot perform any type of work, not just the type of work done in the past. On the other side, if an SSDI applicant has the same work history and physical impairments, but is 55 years or older, then he/she would automatically be considered to be disabled pursuant to the SSA guidelines because he would no longer be considered able to adapt to new work. Those individuals that fall within 50 and 54 years of age are in middle of these standards and will be evaluated on more of a case-by-case basis.
Get Help
If you have suffered an injury which is preventing you from working, and you are contemplating applying for SSDI benefits, but you are curious as to whether you are old enough to receive benefits, contact a disability benefits attorney as soon as possible. The legal team at Farrell Disability Law has years of experience in representing clients applying for SSDI benefits in front of the SSA, and can educate you about the age-related and other eligibility requirements of SSDI benefits. Upon a review of your situation, if you are eligible, we will work to ensure that you are approved for benefits. Contact our Jacksonville office today.
https://www.mydisabilitylaw.com/ssdi-benefits-for-dependents-of-a-disability-recipient/