Am I Eligible For Long-Term Disability Benefits?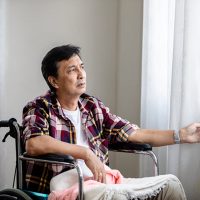 If you suffer a serious injury or are diagnosed with an illness or medical condition that could leave you disabled, you may be feeling somewhat in a state of shock. Most people think it will never happen to them, but unfortunately, it is common. When impacts you experience affect your ability to work or perform certain types of tasks on the job, you may qualify for long-term disability. Our Orlando long-term disability lawyer explains the different types of benefits that are available and how to determine whether you are eligible.
Dealing With Potential Long-Term Disabilities
Long-term disabilities can happen suddenly due to a major illness or injury or they may develop slowly, as a result of underlying medical conditions you may have had for much of your life. Long before you reach the point that these impact your ability to work or engage in other activities, it is important to be aware of your rights regarding long-term disability benefits.
According to The Social Security Administration (SSA), roughly one out of every four current 20-year-olds will end up suffering a long-term disability prior to reaching retirement age. If this happens to you, or you suffer a condition that is likely to eventually prevent you from working, you need to be aware of the options available for supplementing income losses. These generally include:
Employer-provided long-term disability benefits: You may be entitled to long-term disability coverage through your employer as part of your overall compensation package.
Social Security disability insurance (SSDI): If you work at a job that deducts Social Security taxes or fall within certain income guidelines, you may be entitled to disability payments through the SSA.
You may also have purchased a private long-term disability policy at some point, which could provide coverage if you are unable to work. In either case, an important part of dealing with your condition involves identifying the types of coverage you may qualify for.
Determining Your Eligibility For Long_Term Disability Benefits
Ideally, you want to be aware of any long-term disability benefits you are entitled to prior to being unable to work on a permanent basis. However, regardless of where you are at with your condition, there are some simple steps you can take to protect yourself and your financial security:
Visit your doctor regularly: With any type of disability insurance, you will need to be under a doctor's care and have medical records documenting your condition.
Review employer-provided coverage: Check with your employer to see if long-term disability benefits are available. Under the Employment Retirement Security Act (ERISA), they are required to provide copies of all policy documents, free of charge and at your request.
Check eligibility for Social Security disability benefits: In general, you will need to prove you have a qualifying medical condition and have earned enough work credits to be eligible for benefits.
Consult With Our Florida Long-Term Disability Lawyer
At Farrell Disability Law, we help people with long-term disabilities get the benefits they are entitled to. For questions about your coverage or how to file a claim, request a consultation in our Orlando or Jacksonville office today.
Sources:
ssa.gov/pubs/EN-05-10029.pdf
dol.gov/general/topic/retirement/erisa