An Outline of Qualifying for Disability Benefits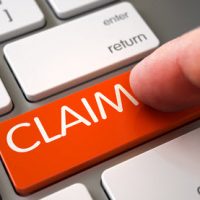 Suffering a debilitating injury can severely disrupt an individual's life. Initially, the normal routines of one's life are essentially to address necessary medical issues. Once that step is completed, rehabilitation may, in some instances, be a next step to full recovery. For individuals, though, the aftereffects of the injury may lead to disability and an inability to work. Fortunately, many employers recognize this possibility, and provide their employees with both short- and long- term disability benefits, which provides a portion of an individual's income while he/she is disabled. Alternatively, any individual can purchase similar long-term disability (LTD) insurance policies on their own. Regardless, obtaining LTD insurance benefits, as one may expect when dealing with an insurance company, is not as easy as it should be, and retaining the services of an experienced disability benefits attorney can be the difference between denial and acceptance of a claim. In some cases, court action may be required to secure approval, as this Missouri woman unfortunately found out, when a federal court upheld the denial of her LTD claim, which she asserted was improper.
The Disability Requirement
Plans that are offered by an individual's employer are governed by a federal statute called the Employee Retirement Income Security Act (ERISA). Regardless of whether the LTD policy is part of an employee's benefits program, or whether it is purchased privately by an individual, all LTD policies require the policyholder to be disabled. With regard to the long-term nature of LTD policies, typically, the disability must have been present for a specified period of time (prior to that time, the individual may be able to receive short-term disability benefits). Not all policies have the same specified period of time, so it is vitally important to review the terms and conditions of an LTD policy before even beginning the process of filing a claim with the insurance company.
Further, each policy may have a unique definition of a disability, as well as provide a unique set of exclusions, again, making it vitally important to understand the terms of the policy. As a disability will affect each individual differently, given differing tolerances for pain, LTD policies will typically provide benefits based on two primary categories – own occupation and any occupation. An own occupation policy means that the disability must affect the individual to the extent that he/she cannot perform his/her current occupation, while an occupation policy means that the individual must be so disabled that he/she, effectively, cannot work at any occupation.
Other Requirements
Some of the other requirements for receiving LTD benefits include the following:
Most employer-sponsored LTD plans require that the policyholder be a full-time employee at the time of disability.
Nearly all policies have exclusions for pre-existing conditions, which, again, are defined on a policy-by-policy basis.
Most LTD policies will require that the beneficiary concurrently file for Social Security Disability Insurance (SSDI), as they can use the amount of the SSDI payments to reduce the LTD amount, thereby using the SSDI payments as an offset.
It is important that each policyholder understand these and all requirements before submitting a claim for LTD benefits. Speaking with an experienced attorney can help in this regard.
Get Help
If you have recently suffered an injury which is preventing you from participating in the normal routine of life, including employment, and are curious about the ability to access your LTD insurance benefits, contact a disability benefits attorney as soon as possible. The Jacksonville long-term disability legal team at Farrell Disability Law has years of experience in advising their clients in every aspect of the LTD insurance process. Not only will we will be able to educate you as to this process, we will also be able to counsel you as to what you need to do to give yourself the best chance at accessing your LTD benefits process. Contact our Jacksonville office today.
Resource:
stlrecord.com/stories/512408880-court-upholds-denial-of-disability-benefits-for-alexian-health-employee