Autoimmune Disorders and Social Security Disability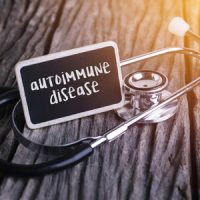 Autoimmune disorders comprise a long list of diseases that impact millions of people, putting their health at serious risk. Aside from the daily struggles sufferers face due to having a lowered immune system, flare ups of their condition can be completely debilitating. When these keep you from working or being able to provide for yourself, Social Security disability benefits can provide a safety net.
Common Types of Autoimmune Disorders
The immune system protects the body from invading viruses and bacteria, producing antibodies and white blood cells to fight off potentially serious infections. For people with autoimmune disorders, the immune system does not function properly. According to the American Autoimmune Related Diseases Association (AARDA), immune cells can end up turning on the body, attacking the healthy cells, tissues, and body organs it was designed to protect.
Autoimmune disorders encompass a broad category of diseases, all of which can impact those afflicted in different ways. Among the most common include:
Anemia, in which the body fails to produce enough red blood cells;
Celiac disease, which results in a sensitivity to gluten and can damage the intestines;
Graves disease, resulting in hypothyroidism;
Lupus, which can impact the skin, joints, kidneys, and other body parts;
Multiple sclerosis, which attacks the brain and spinal cord;
Myasthenia gravis, a neuromuscular disorder;
Rheumatoid arthritis, resulting in swelling of joints and surrounding tissues;
Type 1 diabetes, resulting in too much sugar in the blood.
Autoimmune disorders can be controlled with medications and other treatments, but frequent flare-ups that cause debilitating symptoms and potentially life-threatening health complications are common.
Social Security Benefits For Autoimmune Disorders
When autoimmune disorders prevent you from working, disability benefits available through the Social Security Administration (SSA) can help offset your losses in income. In evaluating your condition and your eligibility for benefits, the SSA will consider the following factors:
Reports from your doctor and results from medical testing;
Symptoms of the disease you suffer, including fevers, fatigue, limited mobility, and chronic pain;
The number of body systems impacted by your autoimmune disorder;
Whether your symptoms are persistent, meaning that they have occurred over an extended period of time, or recurrent, resulting in periodic flare-ups.
Difficulties in obtaining Social Security disability benefits for autoimmune disorders often arise both in proving the condition and the extent to which it interferes with your ability to perform tasks on the job. Sufferers often share stories of waiting years before getting an actual diagnosis and there may be long periods between flare-ups in which the person is generally healthy and able to perform their usual functions. While these are often followed by heavy health setbacks, the fluctuating nature of the situation can put your rights to Social Security disability benefits at risk.
Let Us Help You Today
At Farrell Disability Law, we understand the serious impacts autoimmune disorders have on every area of your life. For help in getting the disability benefits you deserve, reach out and contact our Orlando Social Security disability attorney to request a consultation in our office today.
https://www.mydisabilitylaw.com/do-i-need-additional-long-term-disability-insurance/