Do I Need Additional Long-Term Disability Insurance?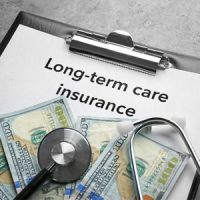 Long-term disabilities can occur suddenly or as a result of ongoing medical issues you have suffered over the years. Long-term disability insurance can provide a safety net in this situation. While this type of insurance may be provided by your employer, it may not be enough to cover your expenses. In this case, additional long-term disability insurance provided by a private insurer may be needed.
Assessing Your Long-Term Disability Risks
Most people are unaware of their risk of long-term disabilities. Even if you are young or otherwise healthy, the odds are you could find yourself in this position. According to the Social Security Administration (SSA), roughly one out of every 20-year-olds today will eventually suffer a disability before they reach retirement age. To protect yourself, it is important to assess your individual risks. Factors that make long-term disabilities more likely to occur include:
A family history of certain conditions, such as cancer, diabetes, heart disease, and genetic disorders;
Chronic health conditions, such as epilepsy, high blood pressure, or Lupus;
A history of prior injuries, such as soft tissue injuries and serious fractures;
Engaging in at-risk behaviors, such as an unhealthy diet, smoking, or overindulging in alcohol.
The type of work you do could also increase the likelihood of long-term disabilities. Repetitive tasks, heavy lifting, high-stress environments, and exposure to toxic substances all increase your risks.
Factors To Consider In Deciding on Additional Long-Term Disability Insurance
Long-term disability insurance may be provided through your employer. The first step in determining whether additional coverage is needed is to review the current policy you have in place. Under the Employee Retirement Income Security Act of 1974 (ERISA), your employer is required to provide you copies of all policy documents. Review these documents to determine the amount of coverage you have, the conditions it includes, and the eligibility guidelines.
Be aware that these policies typically only reimburse you for part of your income and are limited in how long disability payments last. Consider any Social Security Disability Insurance (SSDI) benefits you may be entitled to as well. These are based on your income and work history. The SSA offers a disability benefits calculator which you can use to determine the amount you are likely to receive.
Once you have a general idea of your current coverage, you can better determine if additional long-term disability insurance is needed. Factors to consider include:
Your total monthly living expenses, including your mortgage/rent, utilities, and food costs;
Any other outstanding debts you own, such as credit card balances and personal loans;
The amount your spouse or others in your household bring in each month;
The amount you spend caring for dependents or older adult family members.
Let Us Help You Today
For answers to your questions about long-term disabilities, reach out to the Orlando long-term disability lawyer at Farrell Disability Law. Call or contact our office online to schedule a consultation in our office today.
https://www.mydisabilitylaw.com/5-ways-the-employee-retirement-income-security-act-erisa-impacts-your-long-term-disability-claim/