Avoiding Missteps If Your SSDI Application Is Denied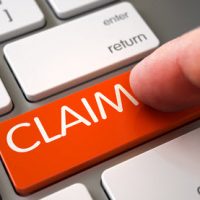 Waiting weeks for a response, only to receive a denial of one's Social Security Disability Insurance (SSDI) claim, is devastating. When someone takes the time to file an SSDI claim, a process that takes a considerable amount of time, it is because they need the monthly benefit to make ends meet. Thoughts of giving up on the disability process at this point are natural, but those filing for SSDI benefits have the right to appeal and to representation. Exercising these rights will give each claimant a realistic chance of winning an approval of benefits. However, many people start the SSDI disability claim process on their own thinking they do not need assistance, or perhaps do not understand how to get outside help. In either situation, those that file a claim without representation are at greater risk of taking missteps that can damage or destroy their SSDI disability claim. A discussion of common mistakes some SSDI claimants make when they receive a denial of benefits letter will follow below.
Exercise the Right to Appeal
One of the biggest mistakes some disability claimants make is to assume the letter of denial is the final say on the matter, and that they have no further options. This belief is not accurate – the law gives each SSDI disability claimant the right to appeal the denial of his/her claim, and the appeal process has multiple steps. This means a claimant may receive several notifications from the Social Security Administration (SSA) saying the claim was denied, but a substantial number are later approved, especially following the disability hearing. Further, if a claimant did not use a disability attorney or non-lawyer representative to file the initial application, now is the time to secure one. They can identify any gaps in the medical evidence and offer arguments for approval in the appeal that are more likely to persuade SSA officials.
Filing a New Application
Another possible, but understandable, mistake is to file a brand-new disability claim application instead of filing an appeal. However, submitting a new claim to the same agency is very unlikely to lead to a different result since the officials will evaluate the application in the same manner. A better strategy is to follow the appeals process until it leads to a hearing in front of a federal administrative law judge, which is just two appeal stages away from the first denial. The majority of claimants are approved at the hearing stage, and this the only opportunity for a claimant to meet a decision-maker during the SSDI process. Seeing the claimant in person makes it easier for the judge to make a subjective evaluation of a person's symptoms and limitations. Further, more attention is paid to the claimant's limitations and job prospects at the disability hearing stage, this being key information in the judge's final decision. Consequently, filing an appeal makes a claimant much more likely to win approval of his/her claim.
Appeal Deadline
An additional issue is missing the appeal deadline. Many intend to appeal, but fail to realize how quickly they must act before the ability to keep a SSDI claim alive expires. A claimant may also misunderstand the requirements for an appeal, or be in the process of finding a disability attorney, but miss the deadline midstream. Claimants have just 60 days from the time the letter of denial is received to request an appeal, so even if someone is looking for a representative, he/she should still file an appeal before that is settled to ensure this important right is not lost. If this deadline is missed, the disability application is no longer valid, and the claimant must file a new one, adding months onto an already long process.
Contact a Florida Disability Insurance Attorney
If you received a letter denying your disability application from the SSA, do not hesitate to get the help you need by consulting with a disability insurance attorney about your case. SSDI claims involve complex laws and regulations that are overwhelming to navigate for the average person. Take this unnecessary stress away by calling Farrell Disability Law for an evaluation of your case. The firm represents clients living in Jacksonville, Orange Park, Callahan and the surrounding areas. Contact the office for a free consultation.
Resources:
ssa.gov/pubs/EN-05-10041.pdf
ssa.gov/appeals/hearing_process.html#a0=0