Blindness, Disability and Special Considerations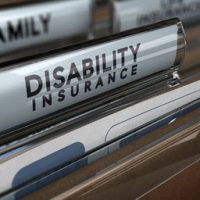 The world is overwhelmingly oriented in favor of those who have the use of all five senses. Thus, individuals with limited or a complete loss of hearing or sight face many challenges in navigating daily life. Those born with these disabilities are typically better at acquiring the adaptations necessary to live a normal life since no other way of living was known. But, anyone with limited sight or hearing, regardless of when or how it began, will have significant difficulty finding and keeping employment. Consequently, many in this situation require some amount of public assistance, including benefits from Social Security Disability Insurance (SSDI), to maintain a stable income. The Social Security Administration (SSA) applies special rules to disability applicants with blindness or low vision in order to account for the unique challenges these individuals have finding suitable work.
What Is Considered Blindness or Low Vision?
Under SSDI definitions, someone is considered legally blind if his/her vision cannot be corrected more than 20/200 in either eye, or if a person's visual field (peripheral vision) was 20 degrees or less in the better eye during the previous 12 months or is expected to last at least that long. In addition, even if the person does not meet the definition of legal blindness, he/she could still qualify for disability benefits if the person has low vision. The vision deficit must be severe enough alone, or in conjunction with other medical issues, to prevent the person from working. Note that the SSA looks at someone's total visual capacity, so if one eye has good vision disability benefits under SSDI are unavailable.
Work Credits
Generally, in order to qualify for SSDI benefits, the applicant must work and pay Social Security taxes for a certain number of years. Working and paying into the Social Security system allows a person to accumulate a minimum number of work credits that entitle him/her to receive specific government benefits. However, with blindness, credits may be earned during any working year, including years worked after the onset of blindness if a person does not have a sufficient number of credits when the blindness first occurs.
Working While on Disability
The SSA wants to encourage disabled individuals to work and earn income to the extent possible, and does so by offering work incentives to those receiving benefits. As long as the person's monthly earnings do not rise above the set amount ($1,170 for most SSDI recipients), benefits are still paid. However, for those receiving benefits due to blindness, the amount a recipient is permitted to earn each month and still receive SSDI payments is significantly higher – $1,950 as of 2017. In addition, if someone with blindness is self-employed, he/she is permitted to do a substantial amount of work for the business and still keep SSDI benefits as long as monthly profits do not exceed $1,950. Finally, once an individual with blindness reaches the age of 55, the rules for monthly earnings change further by allowing a blind person to earn more than $1,950 per month and not completely lose SSDI benefits. Instead of terminating benefits, which is the standard action taken if someone's work earnings exceed the monthly thresholds, those with blindness over age 55 will have benefits suspended during any month earnings are too high. During months when earnings come in at or below the allowable amount, benefits will be paid.
Talk to a Disability Attorney
Dealing with any type of disability is a challenge that often limits a person's ability to work and earn money. If you are facing a disabling condition that prevents you from working, consult a disability attorney about qualifying for SSDI benefits. Farrell Disability Law helps clients throughout Florida and South Georgia qualify for disability benefits, and can help you get the benefits you need and deserve. Contact the office today for a free consultation.
Resources:
ssa.gov/planners/disability/dqualify8.html
ssa.gov/planners/disability/dqualify2.html