Broken Social Security System Makes It Harder To Get The Disability Benefits In Florida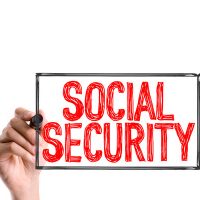 The Social Security Administration (SSA) was established in 1935 to provide retirement benefits. In 1956, long-term disability benefits were added. In the close to 70 years since, they have acted as a safety net, providing financial security for people who were unable to work. Unfortunately, the program has fallen on hard times in recent years. Our Orlando Social Security disability lawyer explains why many are saying the system is broken and how this impacts your rights to benefits.
Four Problems That Could Impact Your Long-Term Disability Claim
In 2022, more than half a million people were approved for Social Security disability, This is a considerable drop from 2010, in which over one million were awarded benefits. Why the drop? Many claim the system is broken and prevents qualified people from getting what they are entitled to. Problems that could impact your rights in filing a claim include:
The Social Security Administration Is Running Out Of Money
A 2022 annual report from the Social Security Board of Trustees shows that funds used to provide benefits will be depleted by 2035. This does not mean the SSA will cease to exist, but that payouts will be limited to what they take in each year. These projections show improvement over the prior year due to cuts in staffing and in benefit awards.
Disability Benefits Processing Times Are Excessively Long
Social Security disability benefits are designed to help if you are unable to work. However, budgetary restraints mean it can take shockingly long to get approved. According to a recent Washington Post report, budget cuts at the SSA are at an all-time high, impacting staffing and processing times. People are waiting months or even years for claims approval and to begin getting benefit payments.
Disability Guidelines Are Excessively Strict
The SSA maintains a listing of Impairments that may entitle you to benefits. To be considered as having a qualifying condition, you must have a detailed diagnosis from your doctor. While this previously was enough to get approved for benefits, today's applicants must also prove that their condition results in major functional or vocational impairments. This often requires an excessive amount of documentation, including medical records, test results, and statements from doctors, employees, and family members. Even then, it is not uncommon to get denied.
Administrative Errors Resulting In Denied Claims
Only 20 percent of long-term disability claims are approved on a first application. Along with not proving a qualifying medical condition, the SSA reports that more than half of all claims are denied due to administrative and technical errors. 
Our Florida Social Security Disability Lawyer Helps You Get The Benefits You Need
If you have been denied SSA benefits, get the legal help you need at Farrell Disability Law. Our Florida Social Security lawyer is dedicated to getting clients the benefits they are entitled to. Call or contact us online to request a consultation in our Orlando or Jacksonville office today.
Sources:
gov/oact/STATS/dibStat.html#f2
ssa.gov/OACT/TR/2022/
washingtonpost.com/politics/2022/12/05/social-security-disability-benefit-offices-backlog-breaking-point/
ssa.gov/policy/docs/statcomps/di_asr/2020/sect04.html#chart11