Can I Get Social Security Disability For Vision Loss?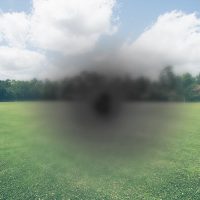 Vision is one of the most important of the senses. Even relatively mild vision impairments can impact your ability to work and provide for yourself and your loved ones. Vision loss is considered a long term disability and could entitle you to Social Security disability benefits in Florida.
Common Causes of Vision Impairments 
Vision loss becomes increasingly common as you age. According to statistics from the Centers For Disease Control and Prevention (CDC), roughly 12 million people over the age of 40 suffer from some type of vision impairment. More than one million of these are considered legally blind while roughly two thirds suffer problems that either are not able to be corrected or do not respond to treatment.
Even mild vision impairments can impact your life in major ways. In addition to the personal suffering vision loss causes, it can prevent you from driving, running errands, or engaging in hobbies and recreational activities. It can also keep you from working or performing simple tasks on the job. Among the most common causes of vision impairments include:
Macular degeneration, which happens as your age;
Eye trauma, such as from an accident or other injuries;
Diseases impacting the eye area, such as glaucoma or tumors;
Diabetes, hypertension, and multiple sclerosis, and other common chronic medical conditions.
Social Security Disability Benefits For Vision Loss 
Disability benefits available through the Social Security Administration (SSA) can help offset lost wages in the event that vision loss prevents you from working. In order to obtain these benefits, you must file a claim and meet the following eligibility guidelines:
Have had a job that took out taxes for Social Security;
Have worked long enough to earn the required work credits;
Have worked recently, earning credits within the past ten years;
Meet the SSA's standard for vision loss.
There are special rules in place regarding Social Security disability for vision loss. If you are completely blind, you may be entitled to up to $2,190 per month. The SSA considers you to be blind if your vision cannot be corrected to better than 20/200 in your better eye or if your vision field in that eye is less than 20 percent and is expected to remain that way for at least 12 months.
Even if you do not meet these guidelines, you may still be entitled to Social Security disability benefits in Florida if your vision loss is severe enough to impact your ability to perform certain tasks on your job. Depending on the situation, you may also be able to work on a part-time basis and still receive disability benefits.
Let Us Help You Today 
If you are dealing with vision loss and are currently blind or expect to become so in the future, reach out to Farrell Disability Law to discuss your rights regarding benefits. Call or contact our Orlando Social Security disability attorney to request a consultation in our office today.
Source:
ssa.gov/pubs/EN-05-10052.pdf