Can I Obtain Social Security Disability Insurance Benefits For Back Pain?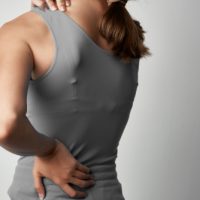 Pain is, for better or worse, a part of life. In some cases, pain may be acute and described as unbearable, such as when one is in an automobile accident. In other cases, pain is chronic and can be described in terms of a numbing or constant annoyance. In fact, as one ages, it almost becomes expected that one will do something (exercise, work or even wake up) and have some pain. In some cases, the pain will digress into a disability, and the sufferer may be able to apply for Social Security Disability Insurance (SSDI) benefits, in many cases, with the help of an attorney experienced in making SSDI claims. Recently, Kentucky Senator Rand Paul commented that SSDI benefits are being taken advantage of by those with anxiety and back pain, and noted that "[e]verybody over 40 has a little back pain." While garnering the usual shock and outrage, the underlying point of Senator Paul's comments were that pain, such as back pain, is so subjective that it is difficult to convince the Social Security Administration (SSA), the entity that examines SSDI claims, one is truly disabled. A discussion of back pain as a basis for applying for SSDI benefits, including how the SSA conducts its evaluation in such a circumstance, will follow below.
Filing an SSDI Claim Based on Back Pain
Back pain may be caused by many different conditions, some of which happen normally with age. Chronic back pain may be the result of osteo and rheumatoid arthritis, among other maladies. Additionally, there may be other bodily problems that are caused by nerves running through the back, such as sciatica, spinal stenosis, and the like. While back pain can certainly be agonizing and sometimes incapacitating, the SSA usually takes a hard look at applications seeking benefits based upon back pain.
Rather, to qualify for SSDI benefits, the SSA requires an applicant to have a total disability that will last for at least one year. Specific to back pain, this requirement could entail a physician's examination that illustrates that the pain is caused by a physical abnormality. One issue with back injuries, as opposed to back disabilities, is that injuries may heal within a year, and will thus not qualify the applicant for SSDI benefits.
Evaluation of Back Pain Claims
The SSA receives many SSDI claims for back pain. Although it only grants benefits for but a few, it does provide some guidance about its evaluation procedure. Specifically, the following factors may be used to determine whether back pain qualifies as a disability:
the applicant's credibility;
the applicant's symptoms, to the extent they are objective, in an effort to determine whether they correspond to the SSA's Listing of Impairments; and
the applicant's functional limitations, such as his/her ability to comfortably move, walk, and/or sit.
Evaluation of an Applicant's Credibility
One of the more crucial aspects of the SSA's evaluation is of the applicant's credibility. While symptoms and functional limitations can be compared with the SSA's regulations, an applicant's credibility is very subjective must be analyzed on a case-by-case basis. The following factors can add to or subtract from the SSA's evaluation:
the frequency of visits to a medical professional, and his/her medical opinion;
whether the applicant has a habit of jumping from professional to professional, especially if one's opinion is not well-received;
the type of treatments sought;
whether there is also a habit of trying different treatments without allowing each a chance to work; and
probably most crucially, whether the applicant appears to be fabricating his/her situation.
An experienced SSDI benefits attorney can help to ensure that an applicant's credibility is not questioned by the SSA.
Get Help
If you have filed (or are considering filing) a claim for SSDI benefits based on pain you are suffering, contact the experienced SSDI benefits legal team at Farrell Disability Law as soon as possible. Our skill in maneuvering through the nuances of SSDI is crucial to have on your side, and we will ensure that your application gives you the best chance for success. Contact our Jacksonville office today.
Resource:
theweek.com/speedreads/533598/rand-paul-over-half-people-disability-are-either-anxious-back-hurts