Can Social Media Posts Influence Decisions on Disability Benefits?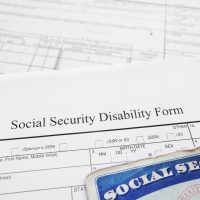 Social media is quickly becoming an integral part of the lives of many Americans. From vacations to family memories to even pictures of dinner, many Americans photograph, document, or otherwise record every aspect of their lives and put it online for all to see. However, as a simple review of news articles has evidenced, doing so does not come without consequences. In some instances, houses have been burglarized when criminals have found out that its residents are on vacation. In other cases, marriages have been ended because of online posts of infidelity. The takeaway from these examples is that whatever is posted to social media can come back to haunt the poster – and applicants for disability benefits are not immune. Both insurance companies (in the case of Long-Term Disability (LTD) benefits) and the Social Security Administration (the SSA, the agency charged with processing Social Security Disability Insurance (SSDI) applications) will review an applicant's social media postings to ensure that they are, in fact, disabled. Retaining the services of an experienced disability benefits attorney can help not only to ensure that an applicant has the best chance at success in his/her disability benefits application, but also to avoid some social media traps that have befallen other applicants. In fact, a recent article has noted that the SSA is developing tools to monitor the disabled status of SSDI applicants by their social media posts.
Disability Benefits
In general, individuals can receive benefits if they become disabled in the course of their working life. More specifically, disability benefits programs are intended to pay employed individuals a calculated amount if the individual suffers from a condition that is expected to last at least one year and which prevents him/her from continuing his/her employment. Disability benefits typically manifest in two programs – an LTD policy, which is typically a private insurance policy either offered by an employer or purchased by an individual, or an SSDI policy, which is a federal government funded benefits program offered by the SSA. In both cases, there are eligibility factors which are then used to determine the amount that is paid out. Further, the regulator of the policy – the insurance company or the SSA – in an effort to ensure that no fraud is occurring, will vet each application thoroughly. Part of this vetting process now necessarily includes reviewing social media posts to ensure that the applicant is not fabricating his/her injury.
The Effect of Social Media Posts
As mentioned above, in an effort to curb false claims, it is important to understand that, when a disability application is filed, the appropriate agency will most likely be searching social media accounts to gather additional information for review as part of its determination of the applicant's eligibility for benefits. Accordingly, while an applicant's medical professionals may provide evidence and opinion on the inability to work, and an applicant may provide detailed narratives of his/her daily restrictions and limitations, a search of the applicant's social media posts could lead to a denial of benefits if the images seem to contradict medical opinion and/0r the applicant's claims. In other words, the insurance company and the SSA will give a great deal of weight to visual proof and evidence of activity, as opposed to what they are told by the applicant or his/her physicians.
It should be understood that, while the SSA has rules prohibiting examiners and judges from searching online for information about SSDI applicants, this is merely a prohibition that an applicant's social media activity cannot be cited as the primary reason for denial. In reality, perception about you by the examiner and judge can be affected by what can be seen. Further, as alluded to above, these rules may be changed in the near future.
Get Help
If you have recently suffered an injury which has prevented you from continuing working, and you are contemplating applying for disability benefits, contact a disability benefits attorney as soon as possible. The legal team at Farrell Disability Law has years of experience in assisting clients in applying for disability benefits, including representing them in front of the SSA and private insurance examiners. We will be able to educate you about the disability benefits application process, as well as provide some strategies related to posting on social media. Contact our Jacksonville office today.
Resource:
nytimes.com/2019/03/10/us/politics/social-security-disability-trump-facebook.html