'Can The Insurance Company Do That?!' Common Tactics Insurers Use To Investigate Long-Term Disability Claims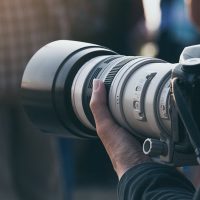 If you suffer from long-term disabilities that prevent you from working, insurance policies you have in place through your employer could provide important benefits. You may be entitled to monthly payments of up to two-thirds of your lost wages. However, getting your claim approved often presents major challenges.
Dealing with insurers is never easy and some of their tactics can be downright shocking. Our Orlando long-term disability lawyer explains five common practices they can and likely will employ in investigating your claim.
How Long-Term Disability Insurers Investigate Your Case
Long-term disability (LTD) insurance may be provided by your employer as part of your compensation package. It provides benefits in the event an injury, illness, or chronic health condition prevents you from working for a year or more. The Employee Retirement Income Security Act of 1974 provides rules employers and insurers must follow in administering these policies. It also dictates the process for filing appeals in cases of denied claims.
However, insurers still have a lot of leeway. To prevent waste or fraud, which the Insurance Information Institute (III) claims costs consumers billions of dollars each year, they will typically launch a thorough investigation prior to approving claims. Applicants are often shocked by some of the tactics they employ. The following are four of the most common:
Digging into your past.
It makes sense that, prior to approving long-term disability benefits, an insurance company would want to look at your prior medical history. However, many insurance investigations venture far beyond that. They are likely to look at your previous jobs, activities, personal life, and unrelated conditions, in the hopes of finding anything that could be used to dispute your claim.
Talking to family, friends, and co-workers.
Do not be surprised if a friend, family member, or a co-worker gets a call from an insurer, looking for information about you. They may even contact ex-partners or other people from your past. The goal is to get information that damages your character,
Conducting surveillance.
Ever get the feeling you are being watched or followed? If you are filing a long-term disability  claim, it could be insurers. Conducting surveillance is a common practice and, as long as they are not surveilling you in private areas, it is legal under the Florida Statutes.
Monitoring social media accounts.
One of the most effective and inexpensive ways for insurance companies to get information about you is via social media accounts. Posting pictures, status updates, or being 'tagged' by other people all provide evidence insurers can use to deny claims.
Get Our Florida Long-Term Disability Lawyer On Your Side
In investigating claims, insurers often engage in practices that seem shocking. Unfortunately, the law is generally on their side. To protect yourself and your rights in this situation, get Farrell Disability Law on your side. We help clients file long-term disability claims and represent them in appeals. Call or contact Florida long-term disability lawyer online and request a consultation in our Jacksonville or Orlando office today.
Sources:
dol.gov/general/topic/retirement/erisa
iii.org/article/background-on-insurance-fraud