Can You Be Fired While on Long-Term Disability?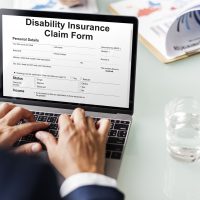 When an employee becomes unable to work, due to the onset of a disability, he/she naturally begins to worry about how he/she will be able to support himself/herself and his/her family. Fortunately, many businesses provide Long-Term Disability (LTD) for its employees, which allows them to submit a claim with an LTD insurance carrier for financial benefits while recovering. The unfortunate reality is that, in a good number of cases, many individuals will not recover. However, for those that do, once they are no longer disabled, they are expected to return to work. But, will the job be available when the employee is? Generally, the answer is yes, but there are some issues that complicate matters, and disabled employees need to understand at least one key issue – the employer's ability to terminate while on disability leave. Although based on an employment agreement in the United Kingdom, a court found that an employment contract implicitly provided that, once entitled to or in receipt of LTD benefits, an employee could not be dismissed by reason of his continuing incapacity for work. The court reasoned that the contract must operate to limit the employer's right to terminate, as it would frustrate the employee's entitlement to LTD benefits. Although this is not binding law in this country, it does have some similarity with how this issue is handled in the U.S.. A discussion of LTD benefits, in general, as well as what an employer must do for LTD beneficiary employees, will follow below.
LTD Benefits
Generally, LTD benefits are an insurance policy that protects an employee from loss of income in the event he/she is unable to work due to illness, injury, or accident for a long period of time. Typically, LTD benefits work in conjunction with short-term disability (STD) benefits, in the fact that they begin to assist the employee when STD benefits end, and they typically pay an employee a predetermined percentage of their salary. Thus, LTD benefits are an important component of a comprehensive employee benefits package. In fact, according to experts, long-term disability insurance coverage is as important to an employee as life insurance. Accordingly, each employee should understand the nuances of his/her LTD insurance policy.
Every LTD insurance policy has different conditions for payout, what constitutes a disability, or any pre-existing conditions that may be excluded, as well as various other conditions. For example, some policies will pay disability benefits if the employee is unable to work in his or her current profession, while others require the employee to take any job he/she is capable of doing.
LTD and Termination
Although an employer cannot legally terminate an individual just because he/she is receiving LTD benefits, or solely because of the disability, many employees are at-will, which means that an employer can terminate an employee for other reasons. One such legal requirement against termination is the Family Medical Leave Act (FMLA), which requires companies with more than 50 employees to provide each employee up to 24 weeks of unpaid leave for various situations, such as physical or mental illness of the employee or a family member, or having a child. However, it is important for the employee to request FMLA leave according to his/her employer's policies, or the FMLA may not be applicable.
On the other hand, there are some examples where an employee can lose his/her job while on LTD benefits. Obviously, a company ceasing to operate will qualify. Further, if a company undergoes reorganization while an employee is receiving LTD benefits, the employee's position may be eliminated. Finally, in some cases, the company may not be able to keep the employee's job open for an extended period of time due to business needs, and may be forced to hire someone else to do the job in disabled employee's absence, either temporarily or permanently.
Get Help
If, while receiving LTD benefits, you have been terminated, contact a disability benefits attorney as soon as possible. While there are some rationales in which an employer may terminate an employee receiving LTD benefits, it cannot be based on that fact alone. The legal team at Farrell Disability Law has years of experience in disability benefits, and can help ensure that there are no improper adverse effects as a sole result of an employee's status as a disability benefits beneficiary. Contact our Jacksonville office today.
Resource:
assets.publishing.service.gov.uk/media/5bf7ea67ed915d17d7f68471/Mr_H_Awan_v_ICTS_UK_Ltd_UKEAT_0087_18_RN.pdf
https://www.mydisabilitylaw.com/will-termination-affect-my-long-term-disability-insurance/