Chronic Pain, Opioids And Qualifying For SSDI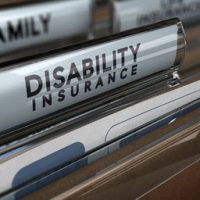 Finding ways to manage and cope with a disabling condition is a continual challenge, and treating physicians will often go through a number of options looking for a plan that can provide the highest amount of relief and return of functionality. Chronic pain, often linked to musculoskeletal conditions or injuries, is the daily reality of millions of Americans, many of which seek Social Security Disability Insurance (SSDI) benefits since working is no longer possible. Chronic pain, which can appear to be disproportionate to the physical cause of such sensations, is harder to explain and justify than the intensity and duration of acute pain. Further, many chronic pain sufferers use opioids to control the disabling symptoms, which brings its own set of issues. However, these complications do not mean a person suffering from this condition cannot obtain SSDI benefits. But, qualifying for disability benefits is more complex, and the advice and guidance of an experienced SSDI benefit attorney may be necessary to gain approval. A discussion of the medical issues a person with chronic pain must show, and how the Social Security Administration (SSA) evaluates these types of claims, will follow below.
Underlying Medical Condition
Making a disability claim based solely upon chronic pain, without a "medically determinable" underlying physical or mental impairment, will not be enough to qualify for benefits. To qualify for disability benefits, an applicant cannot simply rely on symptoms to establish a disability, and instead needs to produce evidence of a medically-confirmed condition, through lab work and objective assessments by doctors. In other words, an applicant must show there is a medical condition that is expected to produce the reported symptoms. The SSA does not have a listing for chronic pain, but examples of conditions that commonly produce this persistent, severe and debilitating discomfort include:
inflammatory arthritis;
chronic regional pain syndrome;
fibromyalgia;
somatoform pain disorder; or
peripheral neuropathy.
Importantly, an official diagnosis of a pain-producing medical condition from at least one qualified, and ideally more than one, medical doctor or psychiatrist is necessary to meet this threshold requirement. In addition, the condition must be expected to last more than one year or result in death, so records showing continual treatment for one or more years is critical to demonstrating the existence of total disability.
Evaluating Chronic Pain Disability Claims
While applicants can qualify for SSDI benefits by meeting the stringent requirements of the listing for a specific condition, most applicants establish a disability through the assessment of a person's residual functional capacity (RFC). An RFC assessment looks at an applicant's ability to engage in work in light of his/her physical and mental limitations. Unfortunately, examiners put little stock in a person who reports debilitating chronic pain, and appealing for a disability hearing in front of an Administrative Law Judge is usually necessary to get approved. Self-documentation of the daily effects of pain on one's ability to function is important information that should not be downplayed or excluded, and federal court decisions require examiners to consider the intensity, persistence and limiting effects of pain on an applicant's ability to do basic work activities. Treating physicians should specifically include information on the following factors in their notes to help applicants more convincingly prove total disability:
the location, duration and frequency of pain;
the effect of pain on daily activities;
issues that aggravate pain;
the type, dosage, effectiveness and side effects of prescribed medication;
non-pharmaceutical treatment used to treat pain; and
ways the applicant attempts to manage pain on a daily basis, e., lying down, applying heat/ice, stretching, etc.
Get Legal Advice
Obtaining approval for SSDI benefits is rarely easy, even in what appear to be straightforward situations, but an experienced disability insurance attorney can make the process more efficient and less overwhelming. You need and deserve these benefits, so to give yourself the best chance at getting approved, work with Jacksonville's Farrell Disability Law to pursue your claim. Contact the office today for a free consultation.
Resource:
scienceworldreport.com/articles/16625/20140814/opioid-use-high-among-social-security-disability-recipients.htm