Citizenship, Residency And Qualifying For SSDI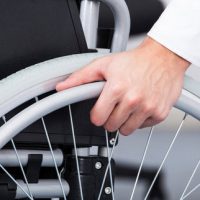 Where a person chooses to live is much more fluid in today's world compared with the past, when most people lived their entire life in one place. This fluidity has translated into people living in multiple States, and some to move outside the country entirely. This mobility may be beneficial for employment purposes, but could also pose confusion and difficulty if a disability causes a person to stop working. Social Security Disability Insurance (SSDI) is a source of financial assistance most disabled individuals turn to when working is no longer possible. While most people would correctly assume that the vast majority of the applicants and recipients of SSDI benefits are U.S. citizens, foreign workers can also qualify for benefits if they contributed the necessary amount into the Social Security system and meet certain residency and country-of-origin conditions. Further, even workers that cannot communicate in English can receive SSDI benefits, assuming the other basic requirements are met, and may have a somewhat easier time getting approved due to this communication barrier. A discussion of the citizenship and residency requirements to be eligible for SSDI benefits, as well as how not speaking English influences the assessment of disability, will follow below.
Citizenship
Being a non-U.S. citizen is not an automatic bar to receiving SSDI benefits as long as an individual can prove he/she is in the country legally, and has worked the required amount of years, and paid taxes. Federal law mandates that all workers pay Social Security taxes, which means that even non-resident aliens can qualify for SSDI benefits for work performed within the U.S. Note that some foreign students and those here on a temporary exchange may be exempt from taxation, and under these circumstances, cannot collect SSDI benefits. Additionally, citizens of certain countries are usually unable to collect any federal benefits, including SSDI benefits, such as North Korea, Cuba and Vietnam, absent admittance to the U.S. as a refugee or similar status. For those from otherwise acceptable countries, in addition to proving the existence of a qualifying disability, non-citizens, particularly non-resident aliens, must produce proof of their right to be in the U.S., which is satisfied through documentation of the following:
admission as a refugee;
admittance for political asylum;
temporary stay on a non-immigrant visa; or
permission to stay for humanitarian or other policy reasons.
Permanent residents only need to produce their green card identification number.
Residency
Citizens approved for SSDI benefits, but living outside the country, are still eligible to keep their benefits without the need for periodic returns to the U.S. The important point to keep in mind for this situation is to update the Social Security Administration with changes in address or other contact information to avoid disruptions in benefits. For non-citizens, the process is bit more complicated, as both permanent residents and resident aliens are usually required to return to the U.S. once every 30 days or stay for 30 days every six-month period if they live abroad and want to retain SSDI benefits.
Non-English Speakers
A large number of non-citizen workers in this country, especially in jobs requiring manual labor, have difficulty communicating in English, which greatly limits their available job prospects following the onset of a disability. This limitation is factored into a disabled worker's ability to resume working in a less physically-demanding job, and may be particularly significant for older workers (those over 45). Applicants who do not automatically qualify for SSDI benefits based on the listing requirements for recognized conditions, which is the overwhelming majority, must demonstrate they do not have the residual functional capacity to resume any work. Education is part of this analysis, and not being able to communicate in English will eliminate most jobs from consideration. Further, an older applicant will have more difficulty adapting to new work, making approval more likely.
Get Help
Dealing with the loss of financial independence due to a disability is never easy, but you can make the process of applying for SSDI benefits less stressful by working with an experienced disability insurance attorney. The attorneys at Farrell Disability Law have years of experience representing clients in disability claims, and know how to best approach your case to get the results you deserve. Contact the Jacksonville law firm for a free consultation today.
Resource:
fool.com/retirement/general/2015/03/08/social-security-5-surprising-facts-about-noncitize.aspx