Common Conditions Caused By Long Covid That May Make You Eligible For Long-Term Disability Benefits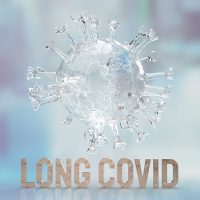 On the whole, the nation appears to be recovering from the COVID pandemic. While there are still new variants, some potentially deadly, businesses have reopened, and we have returned to a 'new normal'. Unfortunately, this is not the case for some people who contracted the virus in the past.
Long COVID is a major public health problem and a leading cause of long-term disabilities. Our Orlando long-term disability lawyer explains related conditions that are common and could make you eligible for benefits.
Long COVID: The Pandemic After The Pandemic
The COVID-19 virus wreaked havoc around the world and continues to be a major concern for public health officials. Along with the potentially life-threatening impacts of the virus itself, long COVID is referred to as 'the pandemic after the pandemic'.
According to the non-profit Kaiser Family Foundation (KFF), long COVID is a common complication that arises after infection. It currently affects roughly 10 to 33 million adults in the United States. Chronic health conditions it causes that can result in long-term disabilities include:
Brain fog, which involves difficulty thinking or concentrating on tasks;
Chronic headaches;
Chronic joint and muscle pain;
Chronic vertigo or dizziness;
Depression and anxiety;
Excessive tiredness, mimicking Chronic Fatigue Syndrome;
Heart palpitations and chest pains;
Respiratory problems;
Long COVID may also involve damage to body organs and associated systems. This includes the heart, lungs, kidneys, and brain. Any of these or the above conditions could make it impossible to work or perform even simple household tasks.
Obtaining Long-Term Disability Benefits For Long COVID
When chronic health conditions prevent you from working, long-term disability benefits can help make up for lost income. These benefits may be available through your employer, through privately purchased policies, or through the Social Security Administration (SSA).
While long COVID is accepted as a disability by the US Department of Health and Human Services, it is still heavily scrutinized on long-term disability claims. To increase your chances of getting your benefits approved, follow these steps:
Provide medical documentation: Have your doctor confirm that you did have COVID and that you have been seeking treatment for related-health conditions ever since.
Detail all of your symptoms: Provide detailed information about your symptoms, listing each one and how they impact your ability to work.
Keep a disability journal: Each day, jot down how you are feeling and the impact your symptoms have on activities of daily living (ADL).
Seek legal guidance: Even with documentation, many long COVID disability claims end up being denied. Get an experienced long-term disability lawyer to guide you through the appeals process. 
Contact Our Florida Long-Term Disability Lawyer
At Farrell Disability Law, we understand the major impacts long COVID can have on your life and your ability to work. Our experienced Florida long-term disability lawyer helps you get the benefits you deserve. To request a consultation in our Jacksonville or Orlando office, call or contact us online today.
Sources:
kff.org/policy-watch/what-are-the-implications-of-long-covid-for-employment-and-health-coverage/
ssa.gov/benefits/disability/
hhs.gov/civil-rights/for-providers/civil-rights-covid19/guidance-long-covid-disability/index.html#:~:text=Yes%2C%20long%20COVID%20can%20be,or%20more%20major%20life%20activities.