Common Exclusions In Long Term Disability Policies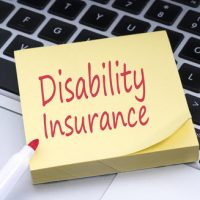 Long-term disability insurance provided by your employer can help to offset lost income in the event an injury, illness, or chronic health condition prevents you from working. Unfortunately, these policies often contain exclusions that can either prevent you from obtaining benefits or limit the amount you receive. Find out more about common exclusions that are likely included in your long-term disability policy.
Common Exclusions In Employer-Provided Long Term Disability Benefits
As part of your overall compensation package, your employer is likely to include long-term disability (LTD) insurance. In addition to other benefits you are entitled to, these can help provide a safety net in the event you are unable to work for a year or longer.
It is important to review the terms of these policies when you first receive them and periodically thereafter, to ensure you meet qualifications and to accurately gauge the total amount of coverage you are entitled to. Under the Employee Retirement Income Security Act of 1974 (ERISA), your employer is required to provide copies of all policy-related documents, free of charge and at your request. Within the first several pages, you should find a summary of benefits. Pay close attention to any policy exclusions that are included in these documents. These limit your rights to disability benefits in certain situations. Among the most common include:
Pre-existing conditions: Just like with other types of insurance, your LTD benefits may not apply if you are disabled due to an injury or chronic health condition that existed prior to when the policy went into effect. Cigna Insurance warns that common pre-existing conditions include asthma, cancer, depression, diabetes, epilepsy, lupus, and sleep apnea.
Conditions that are not thoroughly diagnosed and documented by a doctor.
You should attend periodic check-ups with your doctor, report any discomfort or other symptoms you may be suffering, and undergo any recommended testing or treatments. This is important not only in maintaining your health but also in protecting your rights in a long-term disability claim. Self-diagnosed conditions and those not included in medical records are commonly excluded from coverage.
Mental health conditions.
Mental health issues, such as anxiety, bipolar disorder, depression, and Post-Traumatic Stress Disorder, are serious conditions that can wreak havoc with your health and prevent you from performing certain types of tasks on your job. However, they are also among the most common policy exclusions. Even if these conditions are covered, the length of time you are entitled to LTD benefits may be limited.
Alcoholism and drug addiction.
Commonly recognized as a disease by medical professionals, alcoholism and drug addiction may be covered under your LTD policy. However, as with mental health issues, benefit payments are often limited. 
Contact Us Today for Help 
At Farrell Disability Law, we help people get the LTD benefits they are entitled to. To prevent a denied claim or reduced benefit payments, contact our Jacksonville long-term disability attorney and request a consultation in our office today.
Source:
dol.gov/general/topic/health-plans/erisa