Convincing The SSA To Approve Disability Benefits For Fibromyalgia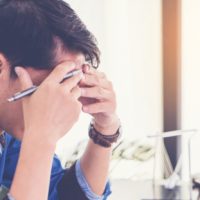 Obtaining medical confirmation of a disabling condition or illness is a before-and-after moment that marks the time and place a person learns how their life will be drastically altered in the long-term or permanently. Unfortunately, bills and other necessary expenses must still be paid, and Social Security Disability Insurance (SSDI) is the option many pursue for financial assistance. The likelihood of being approved for SSDI benefits rests on the source and type of disability a person has, and the amount of medical evidence he/she can produce. One of the more complicated conditions on which to base a disability claim is fibromyalgia. It is difficult to diagnose and treat, and many in the medical community question its legitimacy as a medical condition generally. For purposes of SSDI benefits, this complexity means obtaining benefits for fibromyalgia will be somewhat harder, but still doable, if the necessary medical evidence is available. A discussion of how the Social Security Administration (SSA) evaluates fibromyalgia disability claims, and the important contribution an SSDI disability insurance attorney can provide to individuals suffering from this condition, will follow below.
General Perception of Fibromyalgia
The reason so many question the credibility of fibromyalgia is that diagnosis is based upon self-reporting by a patient and the elimination of other possible causes. In other words, no definitive objective test is available to confirm or deny existence of this condition. However, the subjectivity of this impairment seems to be changing as a biomedical company recently announced the development of a blood test that identifies the markers of fibromyalgia, currently in use for Gulf War veterans seeking disability benefits from the Veterans Administration. However, this test is still in the clinical phase, so more established standards still must be used for the foreseeable future to obtain SSDI benefits. SSDI examiners will expect treatment from particular specialists, principally rheumatologists, in order to accept the legitimacy of a disability claim. Further, keeping a consistent relationship with the same doctor is another key element of supporting a fibromyalgia disability claim, as it shows a member of the medical establishment has recognized the severity of the impairments present, and not a pattern of jumping from doctor to doctor, presumably to get a certain answer.
SSA Rules for the Existence of a Fibromyalgia Claim
A prerequisite for any SSDI disability claim is that the condition be recognized as causing a disability. Because fibromyalgia tends to be scrutinized more closely by SSDI examiners than other conditions, this is not a foregone conclusion in these cases. At a minimum, claimants will need to present medical evidence that widespread pain is present for three months or longer, and that objective tests (lab work, MRIs, X-rays, etc.) have eliminated other possible causes. Further, the presence of pain must be supported by the existence of at least 11 out of a possible 18 tender points at certain places in the body, or the regular recurrence of at least six symptoms associated with fibromyalgia, including:
Fatigue;
cognitive and memory difficulties;
irritable bowel syndrome;
anxiety; and
depression.
However, note that establishing the existence of symptoms is not enough to get approved for SSDI benefits. The claimant must still prove to the examiners he/she is unable to perform past work or be retrained to perform a different type of job.
Proving Disability
Obtaining satisfactory evidence of a disabling condition is the crux of any SSDI claim, and an experienced disability insurance attorney can help someone seeking benefits with identifying holes in the medical record, and obtaining additional documentation of the impairment, particularly a residual functional capacity assessment (an evaluation of a person's ability to perform work-related tasks). Having this support from the beginning means less time wasted filling in gaps after a claim is denied, and a higher likelihood of obtaining approval sooner, a goal all claimants share.
Contact a SSDI Disability Insurance Attorney
Working for years to establish self-sufficiency and financial security can, unfortunately, be quickly taken away when a disability hits. Let an experienced disability insurance attorney fight for the money you deserve, so you can focus on managing your condition instead of government bureaucracy. Farrell Disability Law understands the financial hardships disability brings, and knows how to give you the best chance at getting approved. Contact the Jacksonville office for a free consultation.
Resource:
businesswire.com/news/home/20171113005463/en/FMa%C2%AE-Test-Objective-Proof-Fibromyalgia-Gulf-War