Dealing With Chronic Health Conditions? Questions To Ask About Employer-Provided Long Term Disability Benefits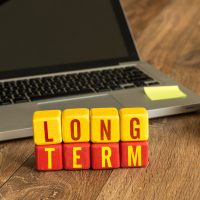 Long-term disability insurance available through your employer protects you if health issues prevent you from working. Benefits you may be entitled to can help offset losses in wages, ensuring that you are able to continue to provide for yourself and your family. If you suffer from any type of chronic medical condition, it is important to review these benefits before you actually need them so that you are aware of the terms and any other coverage you may need to get
Know What To Expect With Your Long-Term Disability Benefits
A long-term disability is one that is expected to keep you from working for a year or longer. Currently, the Centers for Disease Control and Prevention (CDC) reports that more than 61 million people in the U.S. deal with some type of physical, cognitive, or emotional impairment that impacts their ability to perform daily functions. Chronic health conditions are among the most common causes.
If you are diagnosed with any type of condition that is likely to get worse over time, it is important to know what you can expect in terms of long-term disability benefits provided by your employer. The Employee Retirement Income Security Act of 1974 (ERISA) entitles you to copies of all policy-related documents, free of charge. Questions to ask while reviewing these include:
When Are You Eligible?
Look for eligibility guidelines, which should be listed in the Summary of Benefits, usually in the first few pages of the policy. This should detail the length of time you have to be employed to be included under the policy, any stipulations regarding the types of workers covered, and how soon benefits begin.
What Disabilities Are Covered?
Your long-term disability insurance policy should provide a long list of covered conditions.  However, there is also likely to be an equally long list of policy exclusions. Make sure your particular condition entitles you to benefits.
How Much Does Your LTD Policy Pay?
The amount of long-term disability benefits you are entitled to will depend on the terms of your group policy. Usually, LTD insurance compensates you for up to 60 to 80 percent of your after-tax income. Pay attention to how long benefits last as well. This can vary anywhere from three to 10 years or more.
What Riders Are Available?
In some cases, there may be additional riders you can purchase that go alongside any long-term disability benefits your employer provides. These may extend the types of conditions covered, the amount of benefits, or the length of time you are entitled to receive payments. Consider your specific situation to determine if investing in these is a good idea.
Let Us Help You Today
At Farrell Disability Law, we help people get the benefits they are entitled to when disabilities happen. To discuss your options, call or contact our Jacksonville long-term disability attorney and request a consultation in our office today.
Resource:
dol.gov/general/topic/retirement/erisa#:~:text=The%20Employee%20Retirement%20Income%20Security,for%20individuals%20in%20these%20plans
https://www.mydisabilitylaw.com/common-causes-of-long-term-disability-among-young-adults/