Delays On New Federal Regulations Meant To Help Disability Claimants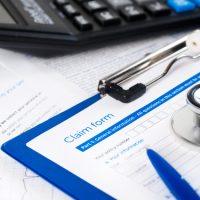 Filing a claim for long-term disability insurance coverage is often a lengthy and frustrating process. Not only is a person dealing with debilitating mental and/or physical issues, but he/she must also worry about the financial implications of having the claim denied. Long-term disability coverage is offered through private individual insurance policies and through employer-sponsored policies as part of the benefits package offered to all employees. Private policies are more customizable, but involve a higher cost, and employer-sponsored plans have more restrictions, but often come at no or a low cost for employees. Most disability policies offered through group plans are governed by the Employee Retirement Income Security Act (ERISA), and have complicated regulations as to how to file a claim and appeal a denial. The Department of Labor revised regulations for disability claims in late 2016, and these were set to take effect on January 1, 2018. However, the implementation of the new rules is now delayed until April 1 in response to complaints by insurers and benefit plan administrators that the changes will greatly increase costs and the incidence of litigation. However, these changes will take place, and a discussion of what they are, and how they will impact filing a disability claim in the near future, will follow below.
Documentation and Denying a Claim
When a disability claim is denied, federal law requires the insurer provide the claimant with an explanation as to the reason for the denial. However, and in spite of this requirement, federal regulators felt that some insurers were complying with the technical form of the law, but not the purpose behind it. Consequently, new regulations will require insurers to provide claimants denied disability benefits the following:
a discussion of any disagreement the insurer had with disability determinations from the Social Security Administration, other disability providers, or opinions of health care providers presented to the insurer for consideration;
a copy of any internal rules, guidelines, protocols, standards or other criteria used to deny the claim; and
a statement in the initial denial the claimant is entitled to a copy of all relevant documents, which currently is only required on appeal.
Responding to New Information
Presently, disability claimants do not learn about new evidence or rationales developed by an insurer while an appeal is under consideration until after the claim is denied. Under the new regulations, claimants would have the ability to review and respond to these new developments, as well as the opportunity to contest their application to a claim before a decision is made. This change is due to the view of federal regulators that a claimant cannot receive a full and fair review of an appeal if he/she cannot counter new evidence or rationales while an appeal is pending.
Violations of Claims Procedure Regulations
Finally, claimants currently have to exhaust all administrative remedies, i.e., the internal appeals process with the insurer, before they can sue. Claimants can attempt to abort this process by claiming the insurer is failing to substantially comply with claims procedures, but this is difficult to prove. The new rule would automatically deem administrative remedies exhausted if an insurer fails to follow claim procedures, allowing them to initiate litigation, unless one of these exceptions apply:
the violation was minor;
the violation did not prejudice the outcome;
the violation was due to good cause or issues beyond the insurer's control;
the violation occurred within the context of a good faith exchange of information; or
the violation does not reflect a pattern or practice of non-compliance.
This change should be an important shift for disability claimants, as a court's review is often the best opportunity for receiving or retaining benefits, and the faster this review comes, the sooner benefits are paid.
Talk to a Disability Insurance Attorney
Disability benefits are indispensable to your financial security when you cannot work, and employing the services of an experienced disability insurance attorney is the best way to ensure you get the money you deserve. Farrell Disability Law is here to help you achieve that goal. Contact the Jacksonville law firm for a free consultation.
Resources:
thinkadvisor.com/2018/01/05/trumps-team-to-let-major-disability-claim-regs-tak
federalregister.gov/documents/2016/12/19/2016-30070/claims-procedure-for-plans-providing-disability-benefits